A Couple Was Just Arrested For Selling Government Secrets Using These Sticky Foods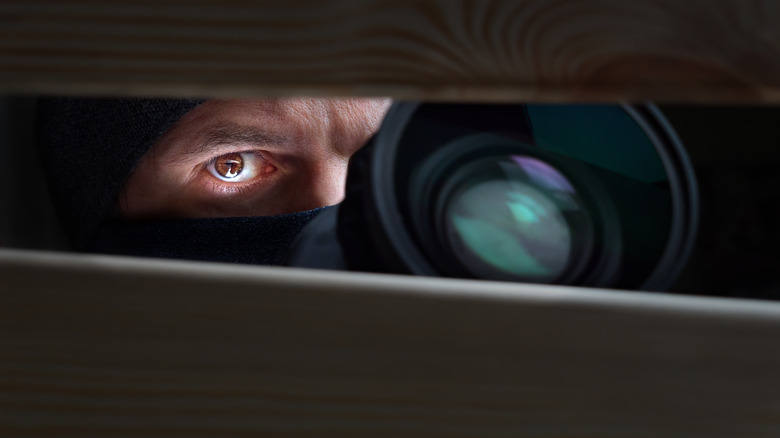 Oleksii Synelnykov/Shutterstock
Espionage and food seem to go together like peanut butter and jelly. According to NPR, spies have to constantly sip coffees at outdoor cafes as they observe potential meeting points, clandestine meetups happen at Panda Express, and very rarely, important encounters occur at gourmet restaurants. While some great spies use the culinary world to their advantage, informants don't always get training in the proper ways to pass information via food.
According to the U.S. Department of Justice, the FBI and Naval Criminal Investigative Service recently arrested Jonathan and Diana Toebbe in West Virginia due to alleged espionage. The couple had spent almost a year selling classified information regarding the design of nuclear-powered submarines to an agent who they had thought worked for a foreign government. The buyer actually turned out to be an undercover FBI agent and had built a very strong case against the couple. The Toebbes had to find an ingenious way to pass information to the buyer and found their solution by sneaking data past authorities in plain sight inside an iconic meal.
A new use for pantry staples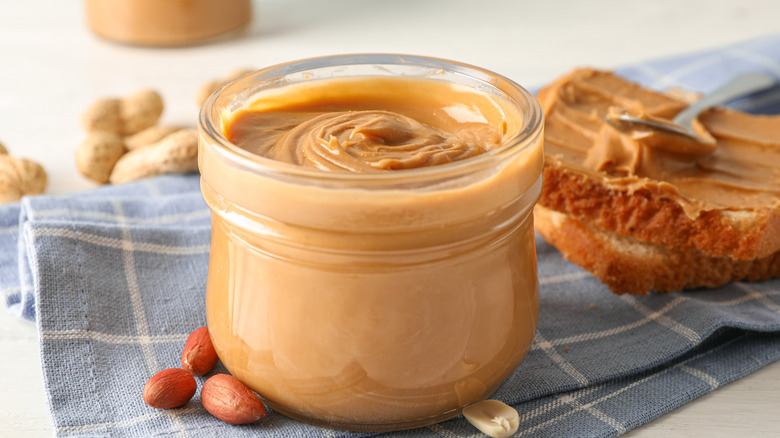 AtlasStudio/Shutterstock
According to Food & Wine, the Toebbes first left a plastic-wrapped SD card filled with restricted information regarding the nuclear-powered submarine stuffed inside a peanut butter sandwich at a dead drop. Once the couple established a rapport with the agent, they later passed on another SD card full of information inside a package of chewing gum. After building a strong case against the Toebbes, the FBI made their move and established a meeting at a secondary location in West Virginia.
The FBI arrested the couple on October 9 and their trial starts today. Only time can tell what happens to the couple that tried to sell sensitive information to a foreign power, but either way, you know that the use of food in this attempt at espionage will go down in the history books. While this method of sneaking information might not make it into the official CIA guidebooks, it definitely can get you to see peanut butter sandwiches in a new light.