The One Dish Amanda Freitag Always Orders Out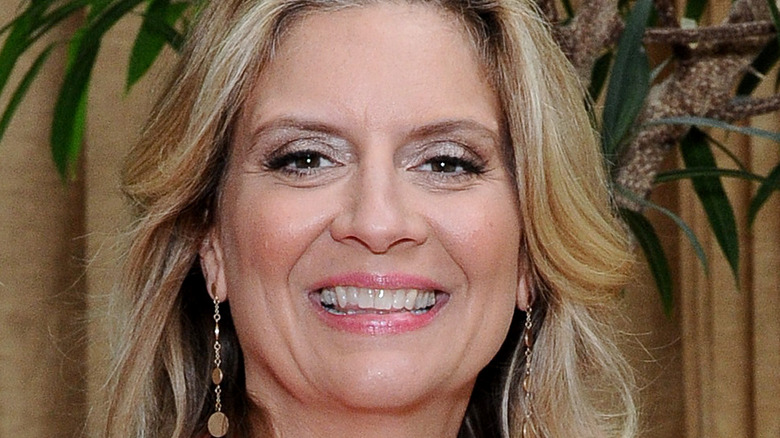 Daniel Zuchnik/Getty Images
If you are one of many "Chopped" fans out there, then Amanda Freitag is both a familiar and beloved face. Like many other celebrity chefs, the New Jersey native's love affair with cooking began at a very young age. Thanks to the encouragement of everyone in her life, from her grandparents to her high school home economics teacher, she decided to take her passion for cooking to the next level when she enrolled at the Culinary Institute of America (via Food Network). Today, the 49-year-old TV personality has worked as an executive chef in renowned restaurants such as Gusto, a former Italian eatery in New York's West Village, and The Harrison, an upscale American restaurant in Tribeca that has since closed.
Known for her on-screen charisma and delightful personality, Freitag is always ready with a kind word and an encouraging pep talk from the Chopping block. While fans know her best as a judge on the show, like Alex Guarnaschelli, the culinary talent has also starred on "Chopped" as a contestant. In an interview with Popsugar, the Food Network veteran fondly looked back on the days when she was a competitor. "I love having that ingredient in front of me, that challenge, and that time frame," she shared. With over 30 years in the industry under her belt, Freitag has a large repertoire of recipes that she can whip up at a moment's notice. But what's the one dish that she would rather not make herself?
According to Freitag, paella is the one dish she loves to order out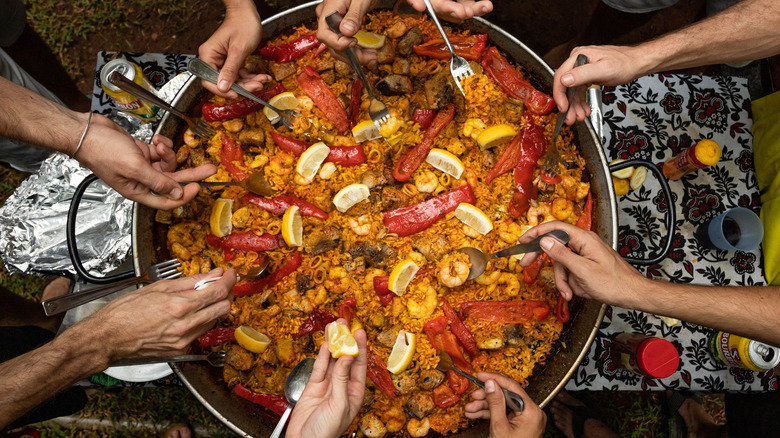 Kolombo Castro/Shutterstock
When it comes to good meals, Amanda Freitag usually prefers hers with no frills. According to the Food Network, her comfort food is typically a good juicy burger or chocolate chip cookies and milk late at night. "I do have a 'crunch' addiction, so if I happen to be hungry after a shoot day, I will grab a bag of really good tortilla chips and dip them into some seasoned sour cream," she shared in an interview with The Daily Beast.
And while Freitag usually restricts her eating out to when she's traveling outside of her home base in New York City, especially when in foodie locales such as San Francisco and Portland, she does make a few exceptions. One of her favorite New York City spots is the award-winning Spanish restaurant Tertulia in the West Village. Her go-to order? The paella. "I just wouldn't and couldn't ever make it as well at home as they do," she shared with the Food Network.