The Little Debbie Holiday Treat You Can Only Get At Walmart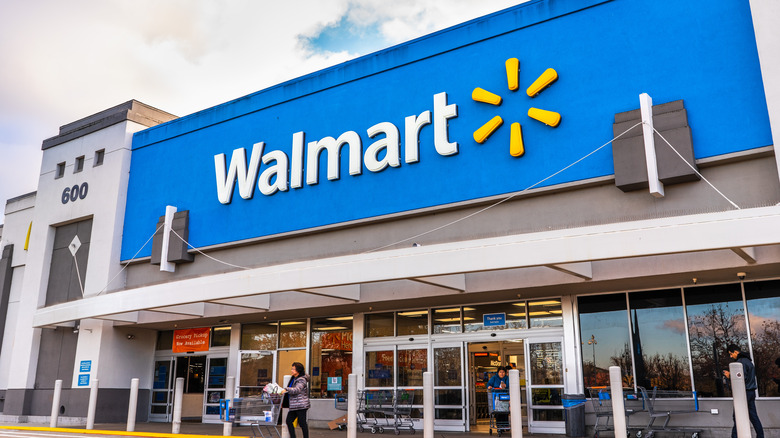 Sundry Photography/Shutterstock
While there is a lot to love about the holiday season, no doubt one of the best parts of years' end is all the delicious seasonal treats that are only available this time of year. From eggnog and fresh-baked cookies to Christmas cocktails and Starbucks' bevy of holiday drinks, just about every restaurant, store, and household can get in on the fun. And Walmart is certainly no exception. The superstore is probably already a central holiday stop for many people, who can pick up almost everything on their list, from holiday decorations and gifts for loved ones to specialty food, drinks and sweets, in one convenient location. 
This year, consumers will have another big reason to stop by Walmart for their holiday shopping. The snack cake queen, Little Debbie, will be releasing a sweet holiday treat fans definitely won't want to miss. It will only be available at Walmart and for a limited time starting November 1, according to Best Products.
Little Debbie Christmas Tree Cakes Ice Cream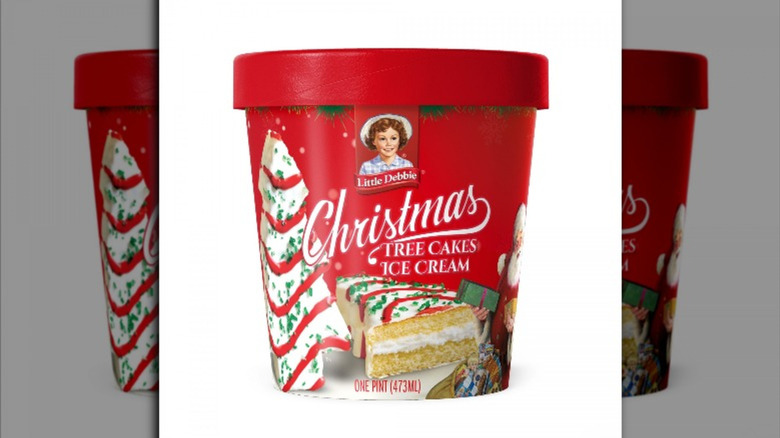 Little Debbie
To help celebrate the 2021 holiday season, Little Debbie will be releasing its first ice cream. While the brand typically rings in the season with festive Christmas Tree Cakes, this year they are kicking the holiday celebrations up a notch with Christmas Tree Cakes Ice Cream, according to Southern Living. The unique treat will blend the same sweet, fluffy flavor of the Christmas Tree Cakes' decadent sponge cake with creamy vanilla ice cream and festive sprinkles. According to a Walmart press release, the ice cream boasts "a rich vanilla flavor" and "is loaded with decadent golden cake chunks and swirled with the green sprinkles and red icing that customers know and love," via Southern Living.
This new release will be available exclusively at Walmart for just $2.50 per pint while supplies last. According to Today, the brand anticipates that stores will likely sell out around mid-December, which doesn't leave a lot of time for shoppers to get their Christmas Cake Ice Cream fix. So fans will definitely want to make a stop in Walmart's freezer aisle while they still have the chance to try this one-of-a-kind holiday dessert.