You Probably Didn't Know Nora Ephron Had Her Own Salad Dressing Recipe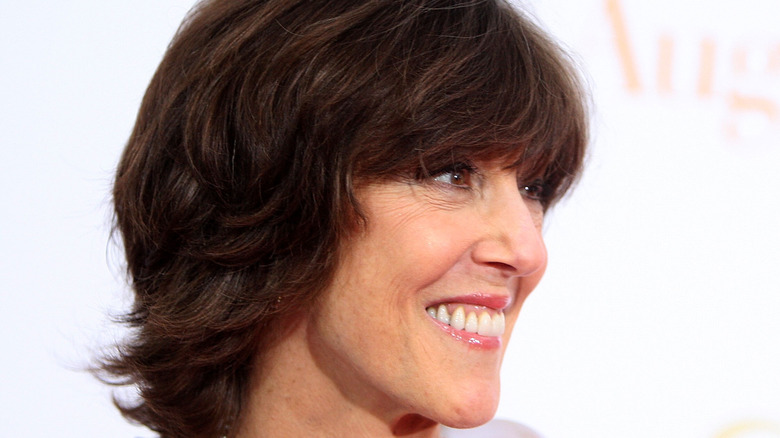 /Getty Images
The late Nora Ephron — writer, director, journalist, filmmaker, and novelist — was also a gourmet who was clearly passionate about food, and that is clear throughout her beloved novel (and the subsequent movie) "Heartburn."
There may be no movie genre more comforting than Nora Ephron romantic comedy: the light-hearted classics are beyond lovely and can be watched over and over and never lose an ounce of appeal. From "Sleepless in Seattle" to "When Harry Met Sally" to "Julie & Julia," each movie has its own charms, witticisms, and heart-warming moments. Curling up on the couch on a brisk day and watching one of these — perhaps with a steaming bowl of something especially rich — is an experience that is supremely comforting and nostalgic. It's hard to beat.
If you're not in the mood for something heavy, though, maybe Ephron's own vinaigrette recipe is in the cards for a quick, easy meal. There is a multitude of writers (via Food & Wine) who have penned odes to Ephron's soul-satisfying movie-making and writing in accordance with her simplistic, minimalist vinaigrette recipe. In "Heartburn," the protagonist, Rachel (who is clearly a reflection of Ephron herself), whips up a quick vinaigrette. In a moment redolent of Ephron's quick wit, Rachel references the fact that her husband may have left her, but it's likely he won't ever find a vinaigrette as delicious again.
How do you make Nora Ephron's vinaigrette?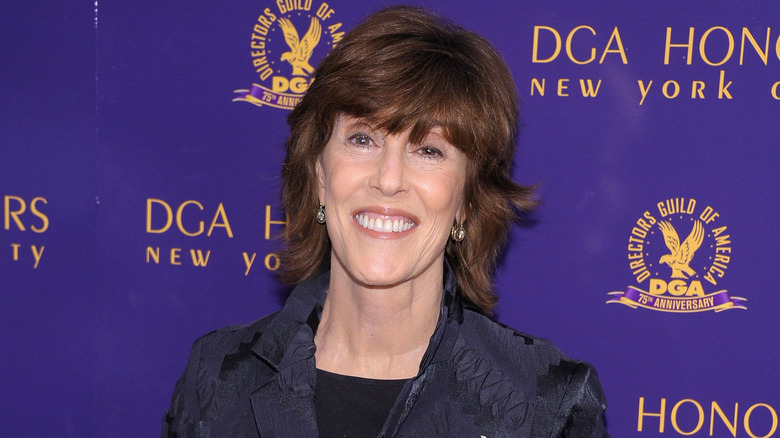 Michael Loccisano/Getty Images
The recipe is an exercise in simplicity: Grey Poupon mustard, red wine vinegar, and olive oil. Of course, there are myriad variations on the vignette, along with different vinegars, oils, seasonings, spices, such as salt, pepper, shallot, garlic, herbs, or even honey, but Rachel's recipe (aka Ephron's) is exceptionally simple with no frills to muck it up. (You can find some of the variations at Food52.)
Here's the recipe, directly from the book itself: "Mix 2 tablespoons Grey Poupon mustard with 2 tablespoons good red wine vinegar. Then, whisking constantly with a fork, slowly add 6 tablespoons olive oil, until the vinaigrette is thick and creamy; this makes a very strong vinaigrette that's perfect for salad greens like arugula and watercress and endive." Furthermore, The Takeout acknowledges that all you need to remember is a quick formula: 2-2-6. It's as simple as that. Don't limit yourself to salad greens, either — this is a dressing that will complement pretty much any raw vegetable salad. It can also act as a marinade or a dip for crusty bread.
If you're looking for an easy lunch, a quick salad to accompany dinner, or you're in the mood for some Ephron magic, forget about your bottled dressings and whip up this famous vinaigrette. We guarantee it'll satisfy you — heart, soul, and stomach.