Molly Yeh's Jalapeno Poppers Are Perfect For Your Football Party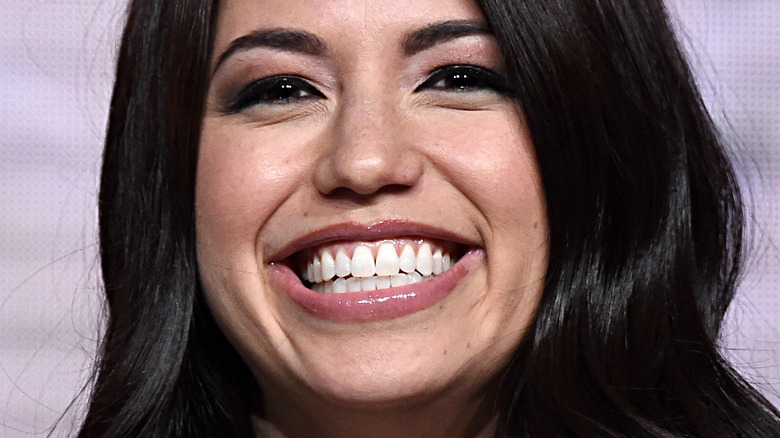 Amanda Edwards/Getty Images
Football has become one of America's trusted pastimes. In fact, according to GCI Outdoor, tailgating before a game is not only a great way to socialize, but it's also how many soak up the excitement of the game long before it begins. And what's a tailgate without some great food and drinks? As SWNS Digital reports, the food is actually the top reason people go to sports games in the first place, football included, with 56% of 2,000 U.S. respondents saying they attend Super Bowl parties for the food specifically. (So, it's no wonder we've ranked the country's most popular stadiums for their food offerings.) 
There is no reigning champ when it comes to football foods, but We Are The Mighty ranked a top 12 and among them are ribs, wings, sliders, tacos, pizza, and even soft pretzels. But Molly Yeh, a food blogger and Food Network personality known for taking dishes and turning them on their heads to support a theme, has a different football tailgate party snack in mind — and it just might be what your parties have been missing.
Pop goes the jalapeño!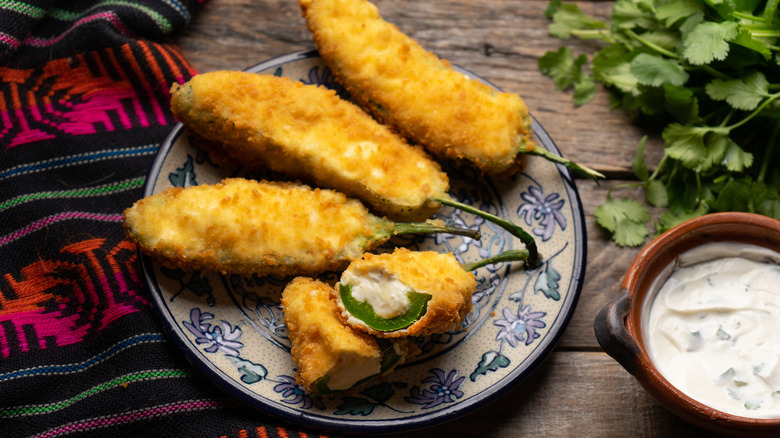 Guajillo studio/Shutterstock
Forget your everyday potato skins or deviled eggs because Molly Yeh has a whole new world of food for you to explore, starting with some "crunchy fried jalapeño poppers." According to The Nibble, jalapeño poppers were invented in 1992 in Wisconsin, the cheese capital of America, and contained jalapeño chile peppers that were stuffed with cheddar, then smothered in a thick batter and fried until crispy. 
Now Yeh, being an innovator, has built upon that foundation by sharing with the TODAY a twist on the typical recipe. In her version, the cheese inside the poppers is accompanied by ham to create a mix she calls "salty, spicy, creamy." Her recipe includes a blend of cheeses to start, and the addition of pickles and thick-cut ham, all combined to create a rich filling with which to stuff the jalapeños before battering and deep-frying. Yeh even says she's so confident the taste is good, she would eat it with a spoon even before they are fried. For that taste alone, you have to try this dish!