This Classic Combo Is Aarón Sánchez's Favorite Late-Night Snack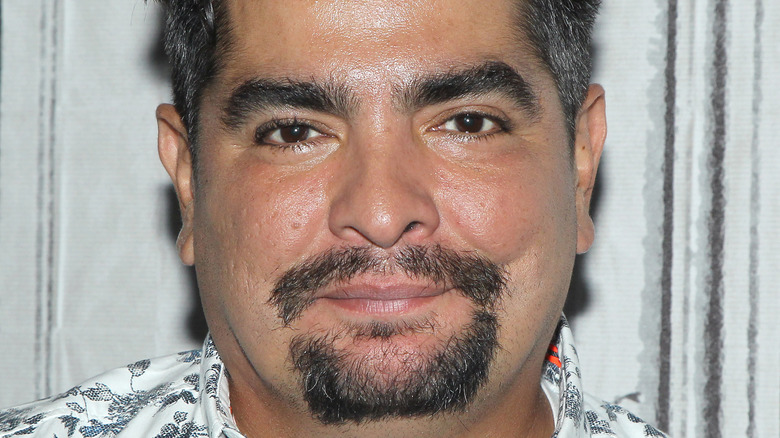 Jim Spellman/Getty Images
Celebrity chef Aarón Sánchez is a big fan of simple pleasures in life, such as tortillas and decadent cheese. He told the Daily Beast that he loves wolfing down something simple and delicious like a quesadilla when he needs a meal that's easy to prepare after an exhausting shift at work. The chef explained, "When I come home after work or after a long day where I couldn't find time to eat dinner, I will make a quesadilla with homemade pickled jalapeño and Queso Oaxaca."
Sánchez also likes checking out interesting restaurants whenever he gets some time off from his busy schedule. He said that it serves as a great source of inspiration to see what other chefs are making in their eateries and how they're using popular food trends to prepare delicious meals. As for his favorite late-night snack, Sánchez prefers to munch on a combo that's truly relatable to most (via Food Network).
It's hard for Aarón Sánchez to turn down wine and chocolate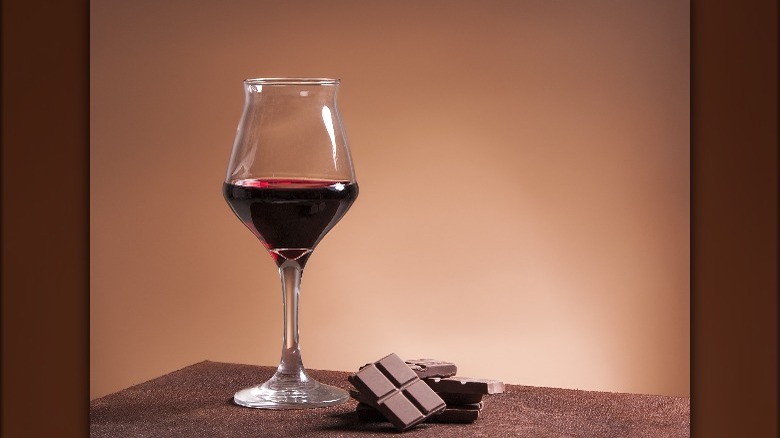 patronestaff/Shutterstock
Chef Aarón Sánchez is like many other members of the 21 and over club and cannot resist snacking on a bit of chocolate with a glass of wine every now and then. As per Food Network, he absolutely loves chocolate and would choose that over other options, like vanilla. He's also very passionate about wine and is a big fan of Terrazas de los Andes Reserva Malbec(via Daily Meal). He's especially impressed by the drink's endless potential and thinks that it's incredibly easy to pair the wine with many dishes.
The chef said, "Versatility is key. You could easily have a Malbec with a beet salad, you could have it with a big steak, you could have it with so many different things." Also, he believes that it's really helps to be mindful of the little things such as ensuring that a bottle of Malbec wine is cold and not served at room temperature.