The Unexpected Reason Dairy Queen Is Suing An Office Supply Company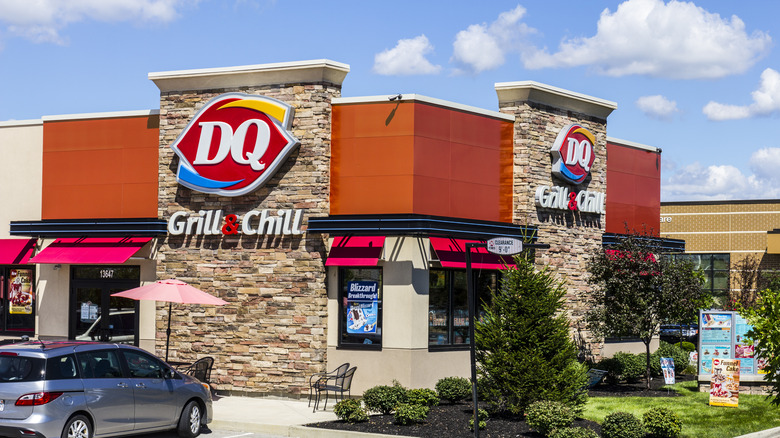 Jonathan Weiss/Shutterstock
When you think of Dairy Queen, you can't help but think about their iconic ice cream and signature Blizzards. According to Taste of Home, a franchise owner based out of Missouri thought up these frozen dairy treats after seeing competitors sell frozen custard. The first official Blizzard hit the restaurant's menus in 1985 and the chain went on to sell 175 million of them that year, per Eat This, Not That!
Meanwhile, other companies have started to use the Blizzard name to brand products. W. B. Mason's sells a mixture of groceries and office supplies, including their signature Blizzard spring water, which comes in water cooler jugs or individual bottles. Dairy Queen didn't take news of this product well and filed a lawsuit against W. B. Mason's on the grounds of copyright infringement regarding the use of the name Blizzard, per the Star Tribune. The court case begins today and runs through early November and stipulates that W. B. Mason's should pull the water from shelves, destroy all branded material associated with Blizzard water, and pay out an unspecified amount for damages that stem from the sale of the water.
A Blizzard trial for the ages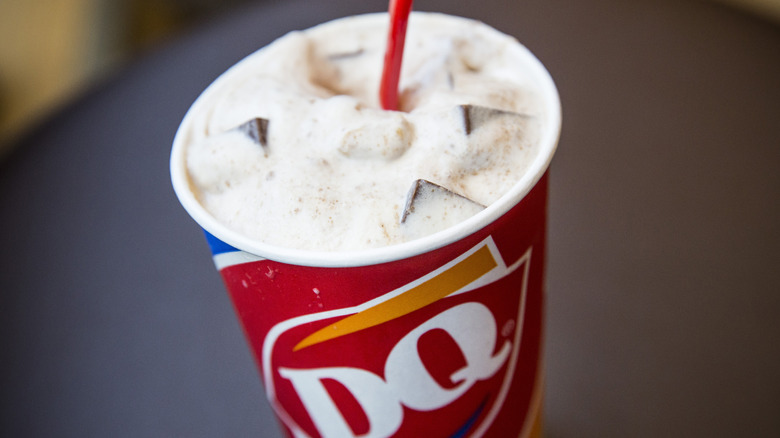 Andrew Burton/Getty Images
According to the Star Tribune, Dairy Queen has held a trademark on the Blizzard name since 1946. W. B. Mason's launched their own Blizzard brand back in 2003, and it originally was used to sell white copy paper. Attorneys for the grocer and office supplier have asked for the court to throw out the case, claiming that no one can confuse Blizzard water with Dairy Queen's Blizzard dessert. Dairy Queen didn't even realize W. B. Mason's had a Blizzard product until 2017 when the office supplier registered for a trademark on the product with the government.
Only time can tell what happens next, but if everything goes Dairy Queen's way, you might not see Blizzard water around for much longer. Keep your eyes peeled for more news as this story develops, and get ready to see more legal drama surrounding the iconic frozen dessert in the coming days.