This Celebrity Baker Came Out Of Retirement To Make Jennifer Gates Wedding Cake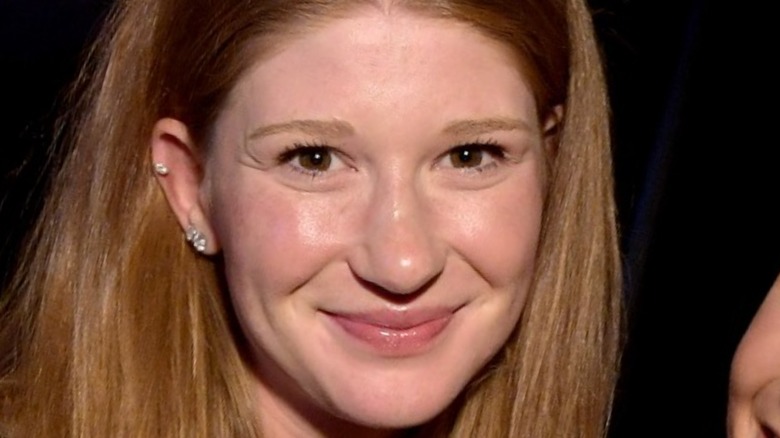 Ben Gabbe/Getty
When you're a celebrity, you are blessed with the funds to afford the wedding of your dreams. While some famous figures prefer to keep things small and low key, others use this once-in-a-lifetime occasion to go all out. From destination weddings and designer wedding dresses, to spending exorbitant amounts of money on flowers and decorations, celebrity wedding costs tend to add up. The latest couple to join the fancy wedding club? Jennifer Gates and Nayel Nassar.
Jennifer, the daughter of Bill Gates and Melinda French Gates, met her beau, Nassar, through the elite equestrian network. The powerhouse couple started off as friends, competing together in international equestrian competitions until they started dating in 2017 (via People). The two Stanford alums announced their engagement last year, after Nassar proposed to Gates on a romantic ski trip getaway (via Vogue).
After a nearly-two year engagement, the happy couple hosted a fairytale wedding at the Gates' sprawling 124-acre horse farm in Westchester County, New York (via Town and Country). Gates and Nassar, who recently represented Egypt in the Tokyo Olympics, spared no expense on their special day. Gates donned a Vera Wang gown and Coldplay performed at the reception (via Daily Mail). The entire event is estimated to have cost $2 million and the cherry on top of the celebration was certainly the decadent wedding cake. The master and creator behind this elegant confection? None other than baker extraordinaire, Sylvia Weinstock.
Weinstock proves she's still got it with Gates and Nassar's stunning wedding cake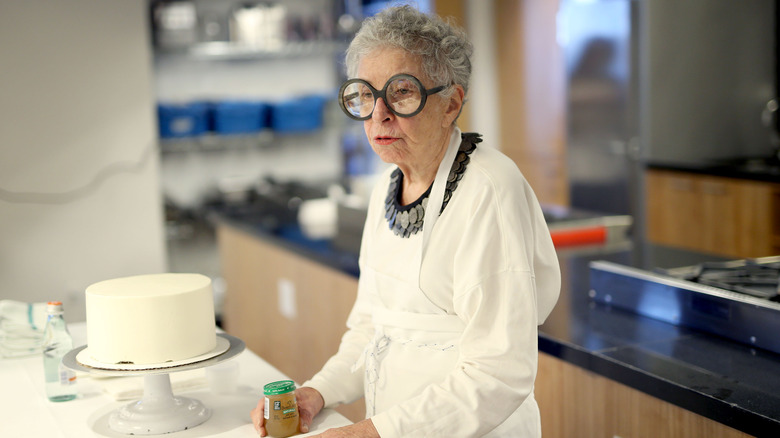 Paul Zimmerman/Getty Images
Sylvia Weinstock is an internationally-renowned baker celebrated worldwide for her masterful cakes. Dubbed the "Queen of Cake," Sylvia's decadent and delicious confections have been sought after by numerous A-list celebrities, including Michael Douglas and Catherine Zeta-Jones, Mariah Carey, and Sofia Vergara (via New York Times). When asked what her favorite thing about the wedding cake business is, Weinstock said, "The cake is a showpiece. It's second to the bride. Most people can't remember the food, music, or flowers, but they remember the cake 30 years later.."
In 2016, Weinstock announced that she would be taking a break from her business to focus on spreading her baking expertise to others across the country (via People). The event of the year that drew her out of retirement? Gates and Nassar's wedding, of course! The baker, who was 91-years-old at the time she made the piece, has created all types of cakes, ranging from car-shaped confections to circus clown masterpieces (via Sylvia Weinstock Cakes). However, for Gates and Nassar's wedding, she stuck to specialty, creating an extravagant six-tier cake, crafted with her trademark sugar paste flowers. 
In an interview with InStyle, Weinstock revealed that 100 of her handmade roses could take up to 40 hours to complete. If there was ever a cake that was too pretty to eat, it's this one. Here's hoping the guests went back for seconds (or fifths).