The Ridiculous Number Of Awards Patrick O'Connell Has Won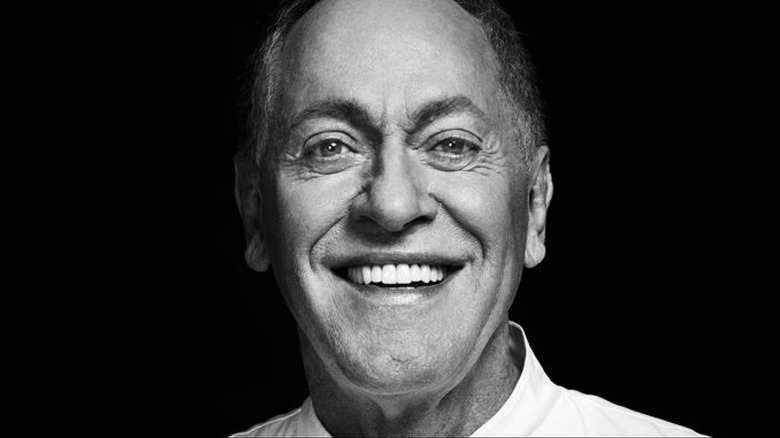 The Inn at Little Washington
You may not know Chef Patrick O'Connell's name, but his influence on the epicurean world cannot be overstated. O'Connell is the chef/proprietor of The Inn at Little Washington, a luxury inn located in Washington, Virginia that may be most famous for its award-winning restaurant. That restaurant features O'Connell's creative, eclectic, farm-to-table American cuisine that pays homage to what the Little Washington website refers to — and rather cheekily at that — as "the lawmakers of Classical French Cuisine." 
"Dining at The Inn at Little Washington has been likened to performance art with the guest always playing the starring role," the website states. "The experience evokes a romantic dinner party in a private country house from another era." But it's not all traditional. The acclaimed eatery once filled its dining room with mannequins to promote social distancing during the pandemic and displays fresh cheese using a cow on wheels.
If you're not familiar with O'Connell, it's probably because as far as top chefs go, he maintains a low profile. Unlike many other chefs of his caliber, O'Connell has made just three television appearances as of this writing. According to IMDb, O'Connell's first on-camera appearance was as a guest judge on Bravo's "Top Chef" in 2010 (the other two were on "CBS This Morning" in 2016 and "CBS Saturday Morning" in 2020). But when you learn the ridiculous number of awards O'Connell has won, you might find yourself wondering why you don't see more of him on television.
O'Connell started racking up awards early on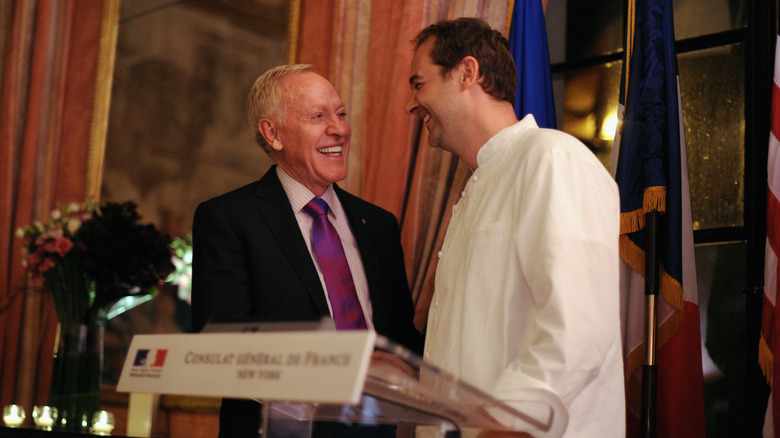 Bryan Bedder/Getty Images
Patrick O'Connell may not be a household name, but in-the-know foodies are undoubtedly aware of his talents, thanks to the many honors and awards the chef has received since 1978 — the year he set out to transform a modest restaurant venture in a 150-person Virginia town over 60 miles from Washington, D.C. into what is now the internationally renowned Inn at Little Washington (via The National Endowment for the Humanities).
By the early 1980s, the Inn had been named one of Esquire's "100 Best New Restaurants in America" and O'Connell was included in the "Who's Who of Food" (via The Inn at Little Washington) In 1987, O'Connell's establishment was given the honor of membership in Relais & Chateaux, making it one of only 10 U.S. properties included in the luxury association at the time. In 1988, The Inn was the first restaurant awarded five diamonds by AAA (via Academy of American Chefs). The following year, it received five stars from the Mobil (now Forbes) Travel guide. 
The Inn retains those ratings to this day and is now the "longest tenured Forbes 5 Star and AAA Five Diamond restaurant in the world," according to The Inn's website. Throughout the 1990s, The Inn went on to win four James Beard Medals, including Best Restaurant and Best Chef Mid Atlantic Region in 1993, Best Service in 1997, and Best Wine Service in 1998. But O'Connell's biggest awards were yet to come.
The list of O'Connell's awards goes on and on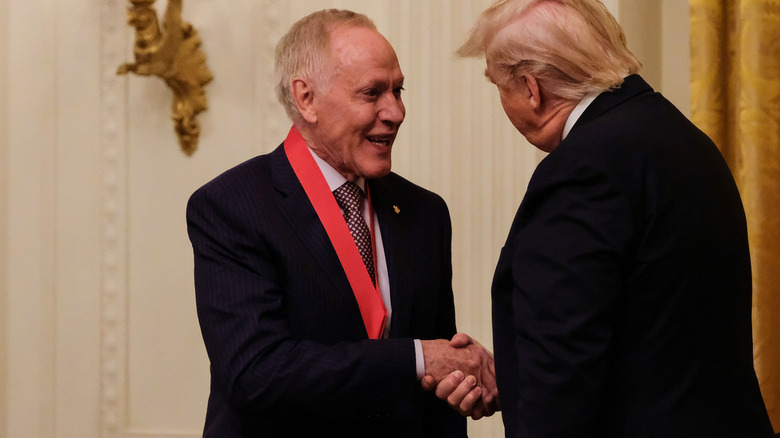 Bloomberg/Getty Images
In 2001, the same year that O'Connell was awarded an honorary doctorate from Johnson & Wales, the James Beard Foundation named O'Connell "Outstanding Chef of the Year" (via The Inn at Little Washington). 
The chef was recognized yet again by the James Beard Foundation in 2019 with a Lifetime Achievement Award. That same year, O'Connell also received a White House Citation and National Humanities Medal from The National Endowment for the Humanities — a medal given to up to 12 individuals or organizations each year for work that has "deepened the nation's understanding of the humanities." 2019 was a big year for O'Connell; The Inn also "became the first and only 3 Star Michelin restaurant in the Washington DC metropolitan area" (via The Inn's website). 
But the list of awards Patrick O'Connell has won wouldn't quite rise to the level of "ridiculous" if it didn't go on even further, right? So, let's not skip over the honor O'Connell received in 2016. According to FOUR Magazine, he was knighted as a disciple of Auguste Escoffier. And that's not all: due to its decades-long commitment to local and sustainable ingredients, the Inn earned a Michelin Green Star in 2021, which is awarded to restaurants with a "seriously deep commitment to sustainability."