How Ina Garten Really Feels About The Name Barefoot Contessa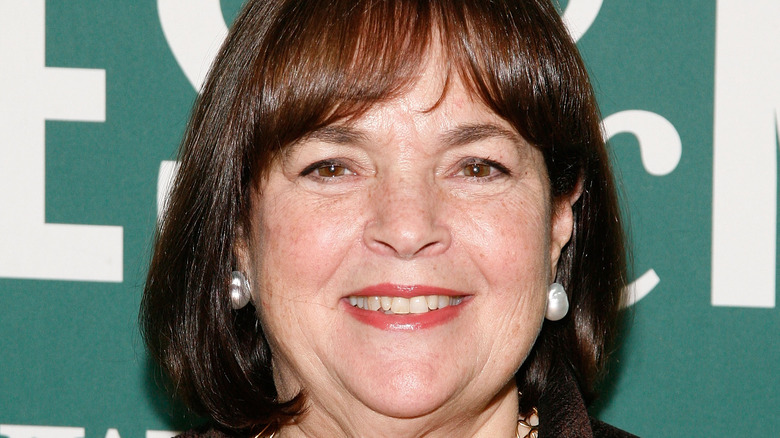 Andy Kropa/Getty Images
Ina Garten's many dedicated fans likely know her nickname, "Barefoot Contessa," actually stems from her former gourmet foods shop that she bought in East Hampton in 1978 (via Cheat Sheet). While the store is no more, nor does Garten ever anticipate re-opening it, she does have plenty of other outlets such as her cookbooks and her television series that continue to carry the "Barefoot Contessa" name.
It wasn't until an interview Garten gave with MSNBC's host Willie Geist in October of 2021, that she revealed her true feelings about the nickname that's now synonymous with her career (via The Kitchn). She actually had a lot of disdain for the name when she first bought the store. "I actually thought it was a terrible name," Garten admitted. "Who calls a food store Barefoot Contessa?" She even considered changing the name of the shop, but things changed as she began to learn how to run the store.
Garten grew to love and accept the name, though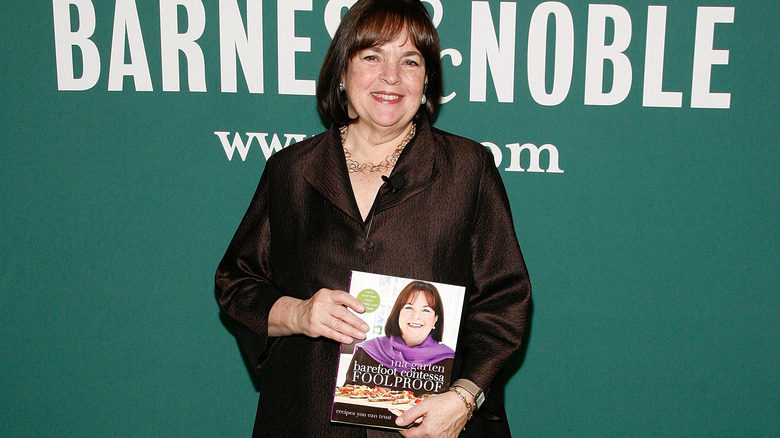 Andy Kropa/Getty Images
As it turns out, the store was originally named "Barefoot Contessa" by the previous owners of the store. The Kitchn explains that it was the owner's nickname and also inspired by the classic movie. Garten, who had never run a store before and needed some guidance, worked with the previous owner for a month before taking over the store on her own. It was during that time that her feelings began to change about the name. Originally, she thought she would change it after the first month when the previous owner had left.
But something shifted, and Garten did grow to love the name. "It would've been a terrible thing to change it," the celebrity chef said. Ultimately, Garten decided the picture the name painted was one she actually really liked. She feels "Barefoot Contessa" is "elegant and earthy," according to The Kitchn. Clearly, the name stuck and her fans adore Garten and everything she embodies — including her nickname.