Why Michael Bublé Is Such An Amazing Cook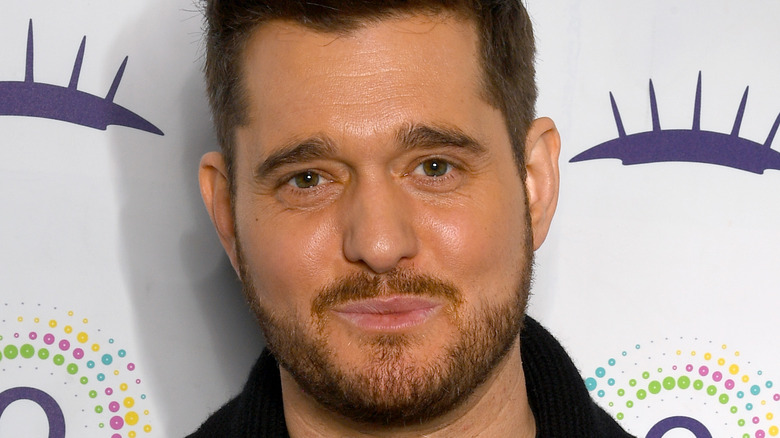 Dave J Hogan/Getty Images
Whether you know him from his renowned rendition of "Baby, It's Cold Outside," or you've been a die hard fan of his since the beginning, it's hard not to melt at the sound of Michael Bublé's voice. While he may be an international phenomenon today, Bublé's road to fame was less than traditional, to say the least. At 17 years old, the Grammy nominee won a local talent competition, which put him and his angelic voice on the map (via Yahoo). The person who prompted Bublé to enter the competition? "My grandfather was really my best friend growing up," Bublé shared with Yahoo. "He was the one who opened me up to a whole world of music that seemed to have passed over by my generation."
Although the singer was ultimately disqualified from the competition because he was underage, Bublé's memorable performance laid a solid foundation for future competitions and gigs. With the help of his mentor Paul Anka, Bublé released his debut album in 2003, which very quickly topped bestseller lists in over 15 countries (via Hello Magazine). While he may be known for his heartfelt, jazzy ballads, Bublé has another lesser known hobby. According to the Guardian, the Canadian-Italian citizen has a love affair with food and cooking, which dates back as far as his early childhood.
Michael Bublé's culinary role model was his mother's grandmother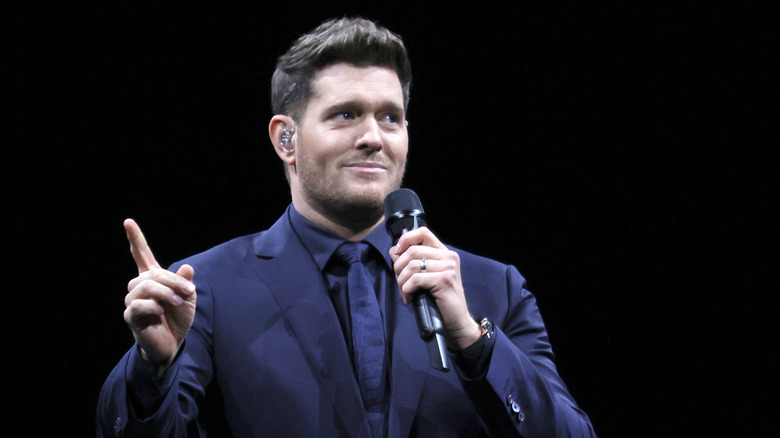 Ethan Miller/Getty
When the singer was growing up in Vancouver, Canada, his father worked as a fisherman and was frequently away at sea. Therefore, Bublé spent a lot of his early childhood years with both his "ma's ma and ma's grandma," according to the Guardian. During their quality time together, the Christmas crooner would often observe his mother's grandmother working away in the kitchen. "I never measure out ingredients, because she didn't" Bublé said in an interview with the Guardian. "Her hand would grab flour and throw it in, then chuck in rosemary and... oh boy, everything was so instinctual and salty and savoury. Look at me, I'm salivating, just talking about it."
According to Smooth, Bublé started working on his father's boat when he was 14 years old, and continued to do so for six consecutive summers. The 46-year-old star recalls the good luck ritual that the crew would perform every summer, which involved kissing the first salmon that was brought on board, on the lips. "And I'll tell you, I've kissed worse things since," Bublé joked. It was during his later teenage years, that Bublé's cooking skills were really put to the test. The "Haven't Met You Yet" singer would whip up meals in the little boat galley, including lasagne, roasts, and spaghetti bolognese. Bublé remains an avid cook today — in fact, Delish even named him one of the "celebrities who can cook like nobody's business."