Chick-Fil-A's Peppermint Milkshake Is Officially Returning For 2021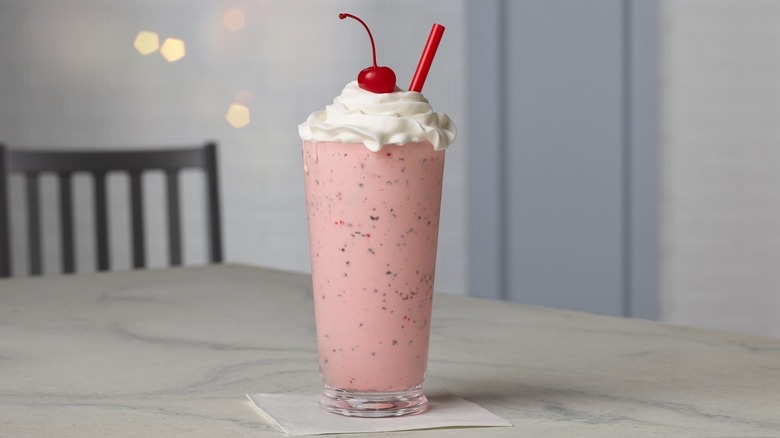 Chick-fil-a
Despite the fact that we're still in October, you know Halloween season is ending when the various Christmas-y drinks start getting announced. Indeed, many of us are already looking beyond the pumpkin spices towards the endless sea of peppermint and chocolate. Last week, one person asked the Chick-fil-A subreddit about what kind of peppermint syrup is used in the chain's Peppermint Chip Milkshake (pictured above). The answer is Monin, apparently. Regardless, the question shows that some taste buds are now craving seasonal drinks.
And some have presumably been pining for the better part of a year now. About 10 months ago, another post in the subreddit appeared. A distraught customer didn't realize how limited of a time span the Peppermint Chip Milkshake was available, and they wanted to know if it could be made upon special request. Unfortunately for them, a worker explained that Chick-fil-A made the milkshakes for as long as they had the ingredients to do so. Ultimately, the user had to wait until the Fall of 2021 for that special announcement.
The milkshake is coming November 1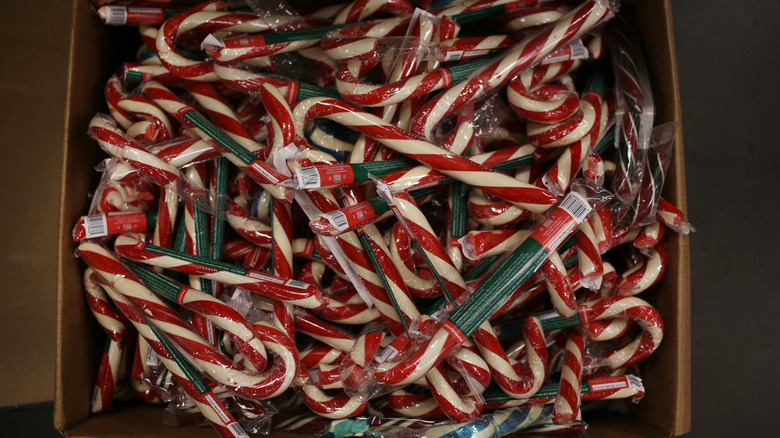 Bloomberg/Getty Images
Today, Chick-fil-A finally made the announcement. As of November 1, the Peppermint Chip Milkshake will return for a limited time. So, as Chick-fil-A emphasizes in its press release, you had better hurry to your nearest Chick-fil-A, open the restaurant's app, or visit its website to make an order online. According to Chick-fil-A, each shake is hand-spun from its ice cream with strips of peppermint bark and chocolate chips embedded in its silky body. Topping it off is a swirl of whipped cream, and the cliché-but-necessary cherry on top is available for all non-delivery orders.
This year, however, things are a bit different. As SheFinds reported on October 9, Chick-fil-A finally enacted its long-promised elimination of the 16-ounce cup. Now, the company only offers milkshakes in 14-ounce cups, which they price the same as the 16-ounce cups, so you pay more for less. Still, it's 14 ounces of the long wanted Peppermint Chip Milkshake.