The Reason Chicago Residents Are Protesting This Aldi Closure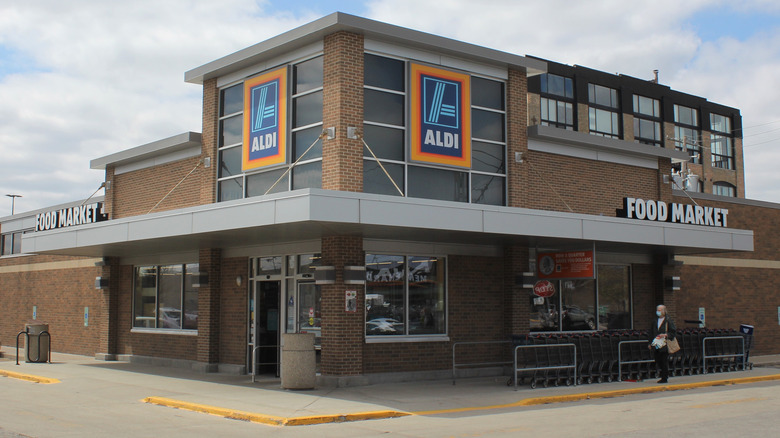 Pamela Brick/Shutterstock
The recent closure of an Aldi location in Garfield Park in Chicago's West Side community has sparked protest from community members and residents, who say the store's sudden shuttering has left them stranded in a food desert. The store, which was located at 3835 W. Madison St. near Hamlin Avenue, served residents of both West Garfield Park and East Garfield Park, according to Austin Weekly News.
The Aldi location was one of just two options Garfield Park residents had to purchase fresh, healthy, and affordable groceries for residents and their families, according to the newspaper. And now, after the abrupt closure on October 15, the only remaining option serving the direct area is a local Save-A-Lot at 420 S. Pulaski Road. Although there is a nearby WIC (Women, Infants, and Children) Grocery Store, operated by the Catholic Charities of the Archdiocese of Chicago, that does sell fruits, vegetables, and nonperishables, it mainly only serves families that are part of the WIC program. The next closest Aldi locations are in West Humboldt Park and Cicero, per Chicago Defender, which aren't completely accessible to those that rely on public transportation. And that has led to recent outrage from people demanding more healthy food options in the neighborhood.
Protestors are demanding Aldi sell the location back to the city for $1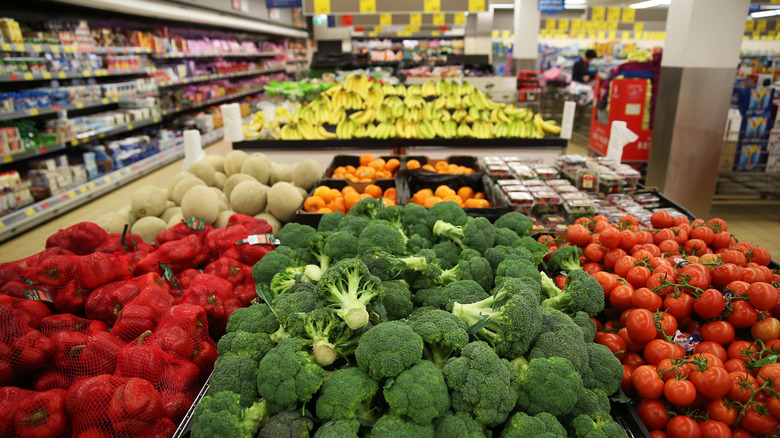 Bloomberg/Getty Images
Aldi cited "poor sales performance and increased expenses" as the reasons why they decided to close the Garfield Park location. However, residents were unhappy with the manner in which they left. "There was no conversation, no trying to work through any challenges or issues that were brought about," said 28th Ward Alderman Jason Ervin, "Just up and gone" (via ABC 7 Chicago). Added Martin Coffer, a resident of Garfield Park, "We shopped there regularly, But now, again, where are we going to shop?" 
On the morning of Thursday, October 28, community members organized a rally outside of Aldi's Chicago headquarters to protest the store closure, demanding the company meet with local and city leaders. "They created a food desert. We're demanding accountability to the community. Simultaneously, we want access to fresh and healthy foods for communities that are desperately wanting to dig themselves out of a hole of ill health," explained TJ Crawford, director of the Garfield Park Rite to Wellness Collaborative, via Block Club Chicago. In fact, the outlet notes that residents in the Garfield Park community are apt to more health issues and "have an average life expectancy 16 years shorter than people living downtown," they say, citing a report from Virginia Commonwealth University in 2015 — with one of the culprits being access to healthy food.
If Aldi has no plans to return to the former location, protesters are demanding the company sell the vacant space to the city for $1, so the community can work with other partners to bring in a different fair-priced grocery store to serve the area, per ABC 7 Chicago,