Aldi's 2021 Gingerbread Kits Will Get You Into The Holiday Spirit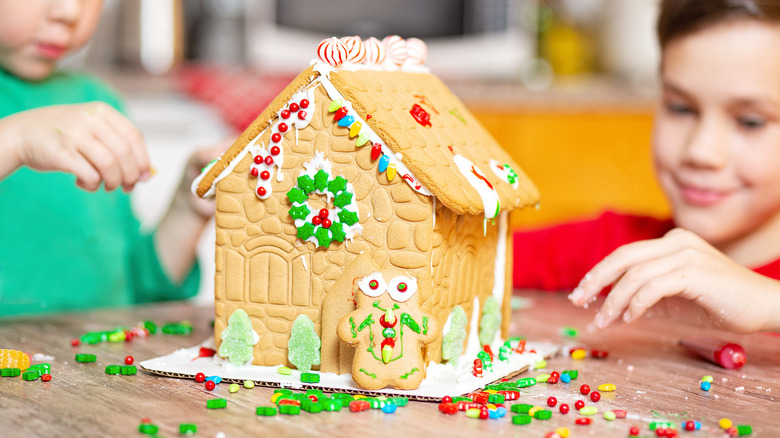 EvgeniiAnd/Shutterstock
With all the Halloween buzz dying down after last night's festivities, it's time to look ahead on the calendar to the rest of the fun fall holidays to come: Thanksgiving, Hanukkah, and Christmas, to name a few of the major ones. Our candy collection should tide us over for a few weeks, anyway, when it will already be time to dig into a slice of pumpkin pie or some tangy cranberry sauce.
And if you want to get a bit more architectural with your holiday desserts, you can track down a favorite fall purchase — gingerbread house making kits. Remember all those sweet memories of stacking these thin, spice-scented cookies, joining them together with frosting and creating a masterpiece or at least something cool to look at for a few hours before devouring it? Well, if you want to dust off your contractor's hardhat and get back into building this year, budget supermarket Aldi is here for you with a selection of fun gingerbread kits.
Benton's Gingerbread House Kit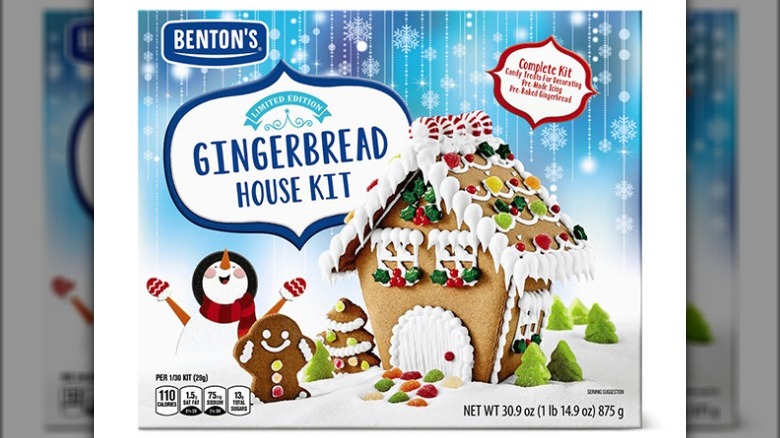 Aldi
This classic little cottage from famed gingerbread producers Benton's will put a smile onto the faces of kids and adults alike. The complete kit includes pre-cut pieces of crispy gingerbread, pre-made icing for building and decoration purposes, and a variety of candies such as colorful gumdrops and little holly wreaths to adorn the finished cottage. Look for it in Aldi stores starting on November 24 for $7.85 a box.
Benton's Gingerbread Train Kit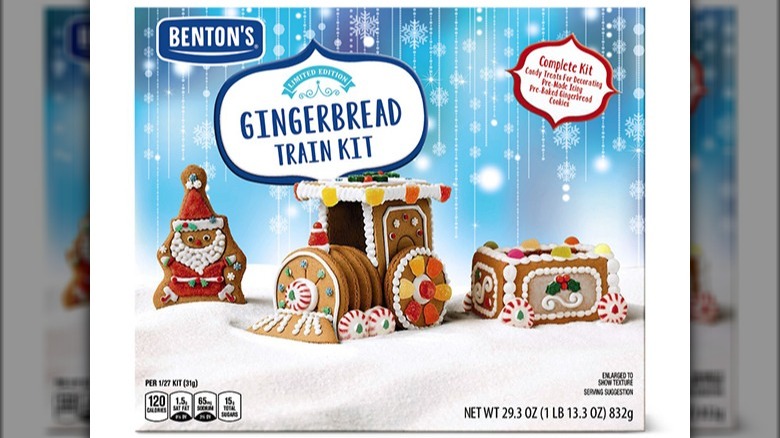 Aldi
So maybe you're into the idea of building a gingerbread something, but want to get creative and think beyond the limits of a house. Gingerbread makers Benton's are there for you with this gingerbread train-building kit stocked with pre-cut cookies, pre-made icing, and a selection of fun candies for decorating, such as Christmas tree-stamped peppermints that serve as the train's wheels. Look for it in Aldi stores on November 24 for $7.85 a box.
Benton's Gingerbread Mini Village Cookie Kit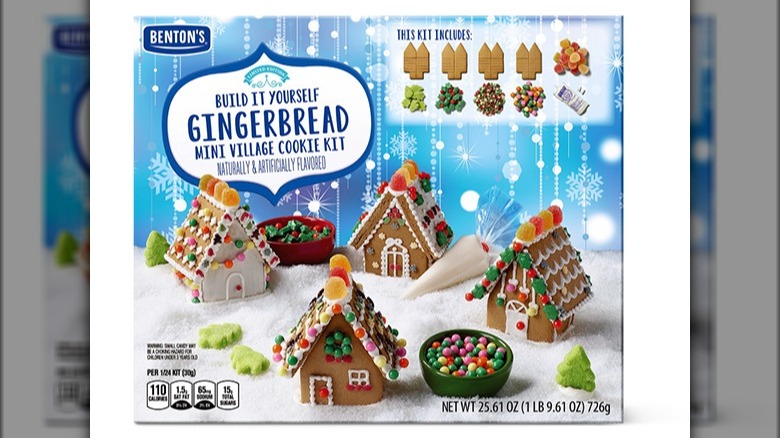 Aldi
Why stop at a gingerbread house when you could build a whole gingerbread village? Take your city planning skills to a whole other level with this complete kit from Benton's, which when built, results in four entire gingerbread cottages. Use the pre-made icing to affix fun candy decorations and make each little house unique. The kit will be available in Aldi stores on November 24 for $7.85 a box.
Benton's Pre-Built Gingerbread House Kit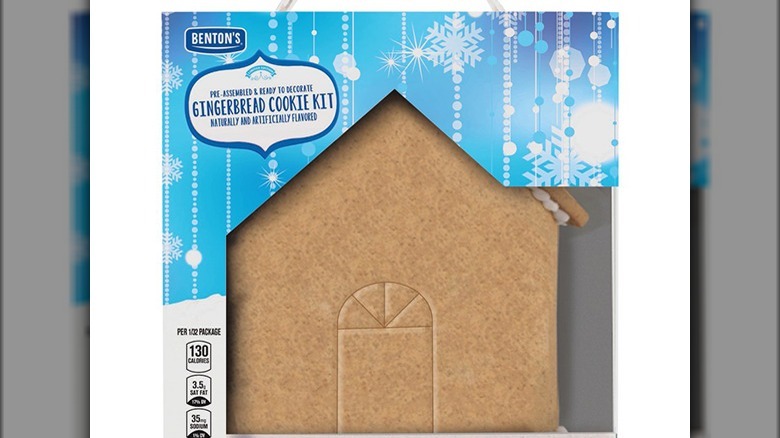 Aldi
Maybe you want a gingerbread house this year, but your architectural skills leave a lot to be desired. Never fear — gingerbread makers Benton's actually have a pre-built house available for purchase for $9.99 at Aldi stores starting on November 24. With the building already taken care of, you can focus your efforts on decorating the house according to your desires.
Create-A-Treat Glitz Snow Globe Cookie Kit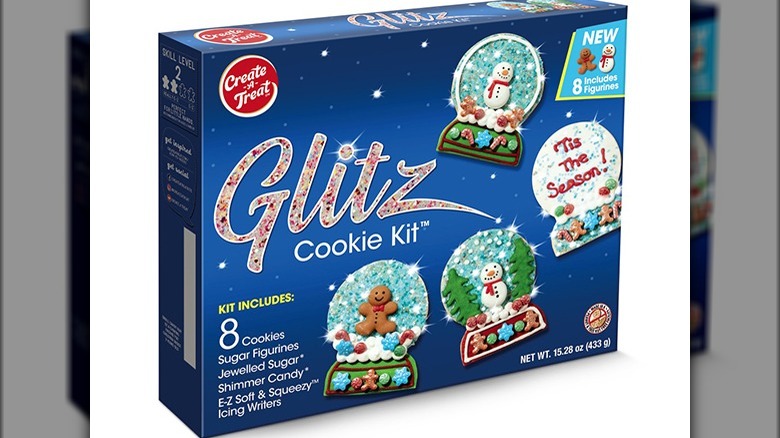 Aldi
When building a gingerbread masterpiece, the most fun part is usually the decorating. Hone in on your adorning skills with this fun snow globe cookie kit from Create-A-Treat, which includes eight snow globe-shaped gingerbread cookies, plus pre-made icing and sparkly sugar and candies to create adorable snow globes featuring gingerbread men and snowmen. Look for it at Aldi stores on November 24 for $7.99 a box.