Cracker Barrel Fans In LA Will Love This News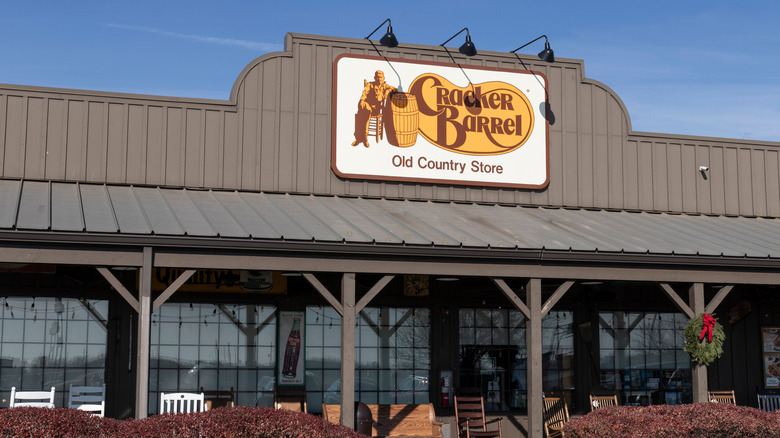 Jonathan Weiss/Shutterstock
At this point in time, your state probably contains at least one Cracker Barrel. According to Web Scrape, 45 out of 50 states claim at least one of these restaurants, but that doesn't mean you don't have to do some serious travelling to get your fix of old-fashioned comfort food. If you have found yourself in Los Angeles craving some of this iconic Southern cuisine, you now no longer have to book it across the state to get some country-fried steak or biscuits and gravy. According to KIIS FM, a Cracker Barrel Kitchen has opened up in Hollywood that plans to dish out meals from 8 a.m. to 9 p.m. every day.
Eater reports that anyone looking to enjoy some of this down-home cuisine has to do it from the comfort of their own home. The new location operates as a ghost kitchen and as such, doesn't have a physical dining space. The Cracker Barrel Kitchen follows a slew of other Cracker Barrel-supported ghost kitchens, like Pancake Kitchen by Cracker Barrel and Chicken 'n Biscuits by Cracker Barrel. These eateries feature some overlapping menu items, but lack the full scope of meals. If that can't get you excited to chow down on some Southern comfort food, the restaurant chain has even more good news in store.
A new era for California Cracker Barrel fans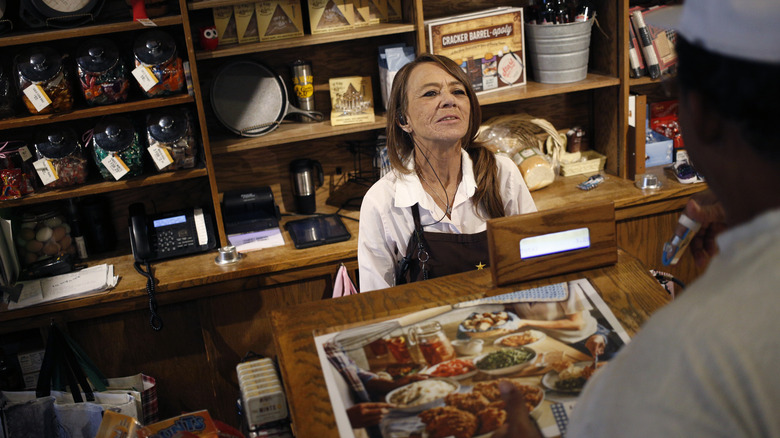 Bloomberg/Getty Images
KIIS FM also reports that Cracker Barrel plans to expand its presence in Los Angeles County in the coming months, so if you live in the area, an expedition to get some early-morning pancakes just got that much easier. The news comes on the heels of even better tidings. According to a press release, Cracker Barrel has started pouring more efforts into expanding its Chicken 'n Biscuits virtual brand and plans to "operate out of 500 of Cracker Barrel's more than 660 stores this month." Additionally, the chain will also be launching a loyalty program later in the year to drive even more traffic to these ghost kitchens.
With any luck, you can hope to see more Cracker Barrel Kitchens and affiliated restaurants hit the greater LA area in the very near future. This news should come as welcome relief for anyone that likes to dig into a solid meal in the comfort of their own home and marks a new era for Southern food fans across California.