The Truth About Shayla Daniels From Holiday Baking Championship Season 8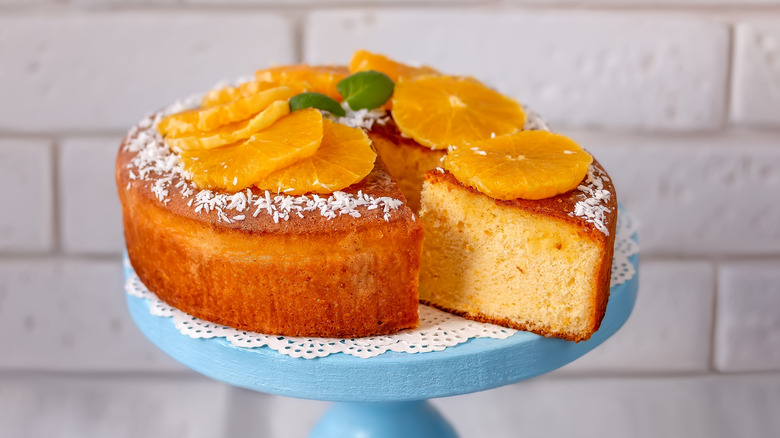 Dementieva Iryna/Shutterstock
The latest season of "Holiday Baking Championship" promises to entertain its fans in several ways. As per Food Sided, it will see the return of Jesse Palmer as the host of the show. In the beginning of the show, participants will be required to prove their cooking skills by making delicious doughnuts for fall and winter. They'll also have to come up with innovative apple and cheese desserts. The judges, Nancy Fuller, Duff Goldman, and Carla Hall, will have the difficult job of choosing their favorite dishes and eliminating two of the 12 contestants from the show.
One of the participants who will be competing on the show, for both the title and a $25,000 cash prize, is Shayla Daniels, a pastry chef from Florida who loves making macarons and speciality cakes for her customers, has a solid background in the culinary industry, and seems like a rather promising contestant (via Instagram).
Shayla Daniels has her own business
As per the Food Network, Shayla Daniels run her own dessert business called Shay's Sweets and is very passionate about her job. She said, "Baking just makes my soul happy." The chef often takes to Instagram to share pictures of the delicious desserts that she bakes for her clients. And, in one of her most touching posts, she put up a photo of a cake that she baked for her granddaughter, who visualized a gorgeous rainbow cake.
She's definitely excited about being a part of the "Holiday Baking Championship." Daniels said that she cannot believe that she's actually being featured on the popular show and wrote on Instagram, "Like whatttttt!!? How'd this happen?!? I guess consistency, long hours, blood, sweat and tears!!!! That's what it's been my whole life." Also, she's a really optimistic participant who can't wait to track her own progress and get better at what she does.