Selena Gomez Was Spotted Carrying A Designer Bag Filled With This Candy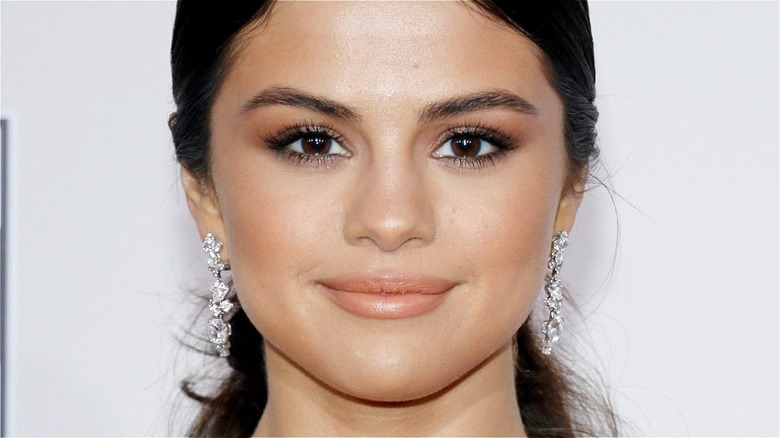 Tinseltown/Shutterstock
Even celebs like to get in on the action during Halloween. Jennifer Garner dressed up as Fred from children's book Fred and Ted to trick-or-treat with her child, Christina Aguilera donned a skeleton outfit to hit the town with her family, and Charlize Theron was seen walking around with her little ones while dressed as Snow White (via First For Women). But some icons don't even have to dress up to score some serious candy during the holiday.
Selena Gomez apparently couldn't wait for October 31, as the star was spotted a few days before Halloween carrying an Yves St. Laurent handbag stuffed to the brim with chocolate bars as she left an LA press event, per E Online. It's no secret that Gomez has a soft spot for chocolate. In the past, Gomez has tweeted that she prefers chocolate over other types of candy.
The perfect chocolate to stuff a purse with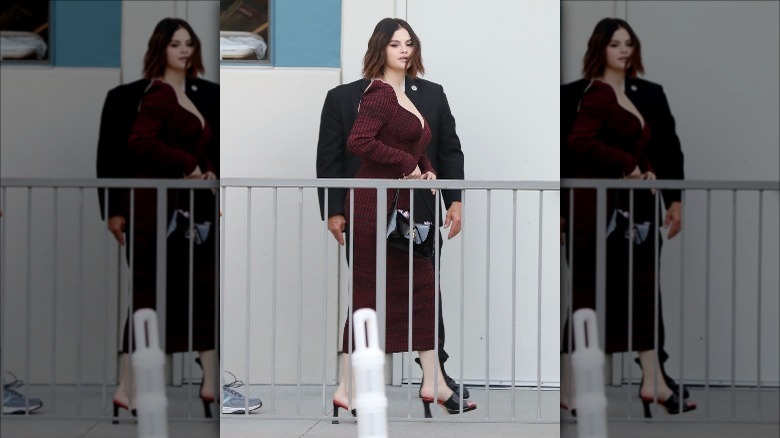 Backgrid
On further examination, any candy fan could identify that the pricey designer bag contained a few Snickers bars, which perfectly juxtaposed her fashionable new bob, black open-toe mules, and burgundy Self-Portrait dress (via E Online). This candy choice makes sense for the star, as she has shared her fondness for chocolate on a few occasions. In an interview with Bon Appétit, Gomez called chocolate one of her "staples" while on tour, in addition to Flamin' Hot Cheetos.
So, next time you are debating whether or not to pack some extra chocolate to get you through the day, take a page from Gomez's playbook and stock up before you leave the house. The star showed it's possible to make even the most unexpected accessory look effortlessly elegant with the right attitude.