The Truth About This Controversial Bradley Cooper Moment In Burnt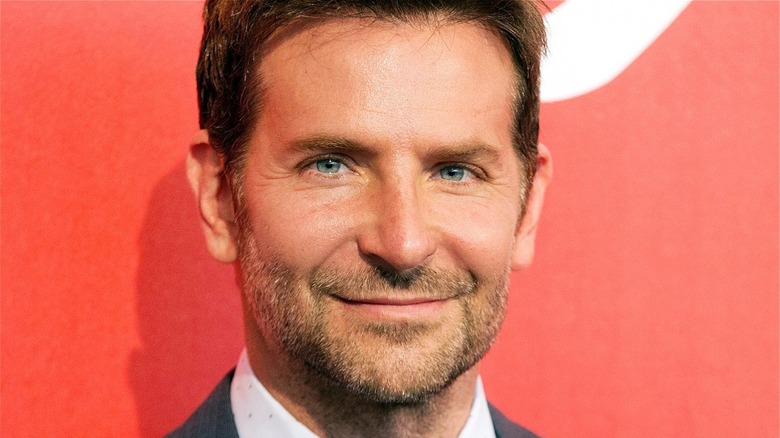 Andrea Raffin/Shutterstock
Whether or not you liked the 2015 chef-themed drama "Burnt," you may have heard about a particularly controversial scene from the film, which starred Bradley Cooper. According to E! Online, "The Hangover" protagonist may have taken his style of method acting a bit too far when filming a scene in which his character tries to commit suicide. The scene required Cooper to put a plastic bag over his head in an attempt to suffocate himself, but at a certain point, it seemed to be clear to his co-star, Matthew Rhys, that Cooper's struggles to breathe were not make-believe.
Though it must have seemed like the acting job of the century, Rhys became legitimately scared for Cooper's life and ran up to him to tear the bag off his head, later recounting that there was no actual acting in the scene and that he was truly terrified for his friend. Naturally, Cooper was more than grateful to his co-star for saving his life not only in the scene, but potentially in real life, as well.
Cooper said "Burnt" was a "beautiful" experience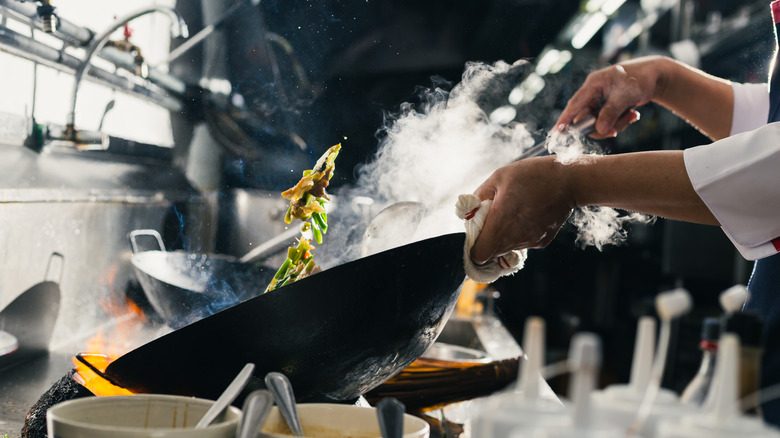 U2M Brand/Shutterstock
While Cooper's near-death experience on the set of "Burnt" was an accident, the cast and crew did quite a bit of grueling preparation for the film. Director John Wells told the Hollywood Reporter that he spent as long as 18 hours a day in top-of-the-line restaurants, consulting with chefs like Gordon Ramsay and witnessing a fair amount of verbal and physical violence. Cooper trained under Chef Marcus Wareing, learning how to cook and talk like a professional until he got hot, tired, and frustrated, Wareing told Bon Appétit.
Despite the rough work that went into making the film — and the less than ideal ratings it received, per Rotten Tomatoes — Cooper found the experience to be "beautiful," he said in a press conference (via Showbiz 411). He called Rhys "incredible" for his performance in the movie and for his help during the suicide scene, saying they are now "bonded forever." 
If you or anyone you know is having suicidal thoughts, please call the National Suicide Prevention Lifeline​ at​ 1-800-273-TALK (8255)​.