Like Butter On Your Pop-Tart? Then You Won't Want To Miss This Collab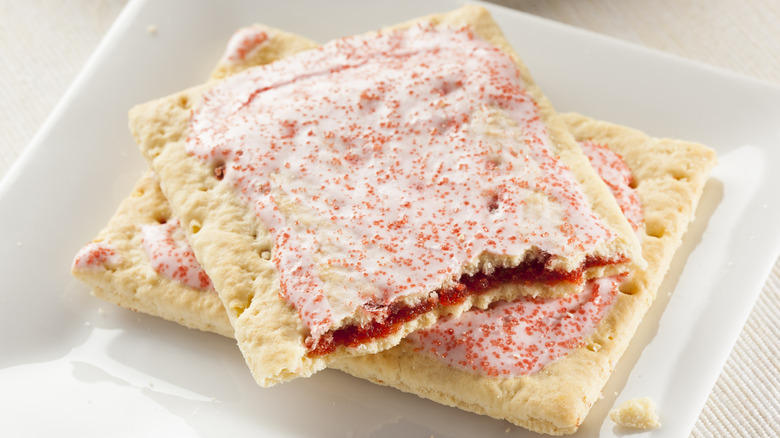 Brent Hofacker/Shutterstock
Most people eat their Pop-Tarts one of two ways: warm and toasted or room temperature while running out the door. But have you ever tried putting butter on your Pop-Tart? If you're in the group of people who have (and even prefer their toaster pastries this decadent way), you can count yourself lucky. In addition to the myriad of Pop-Tart flavors that have come out over the years, Pop-Tarts is planning a special surprise just for you.
Back in 2017, HelloGiggles reported on the buttered Pop-Tart fad that was sweeping the internet. They called the combo horrifying at first, but "pretty good" in the end, though "just as greasy" as expected. The article was posted after a Family Guy sketch (via YouTube) called out the odd combo, creating a monster of a bandwagon that people jumped on. There is even a Reddit thread dedicated to the topic, with users claiming "butter on a hot pop tart [sic] out of the toaster is a thing of beauty" and pondering the best flavor to butter. Well, Pop-Tarts is officially getting on board the butter train with a fancy collab that will have fans swooning.
Have you ever put butter on a Pop Tart?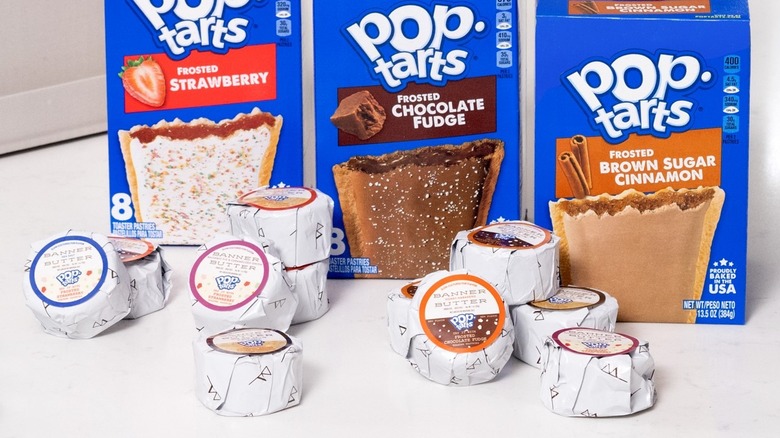 Pop Tarts
According to a press release sent to Mashed, the phenomenon of buttering Pop-Tarts is mentioned on Twitter about once every hour. So to help fans take this popular combo to the next level, the brand has joined forces with small batch butter maker, Banner Butter, to create one slick partnership. 
Banner Butter and Pop-Tarts' collaboration will take the form of the Pop-Tarts x Butter Kit. This kit comes with three Pop-Tart flavors (Frosted Strawberry, Frosted Brown Sugar Cinnamon, and Frosted Chocolate Fudge) and six slow-cultured butter options to pair with them. Butter flavors include honey habanero (which the brand describes as "crafted exclusively for this collab"); cinnamon, cardamom, and ginger; balsamic fig and caramelized onion; sea salt; strawberry; and chocolate. Needless to say these are not your average grocery store sticks of butter.
Starting November 16, fans can get their own buttery Pop-Tart package by visiting the Banner Butter website, while supplies last.