This Bread Maker Has People Obsessed And It's Under $100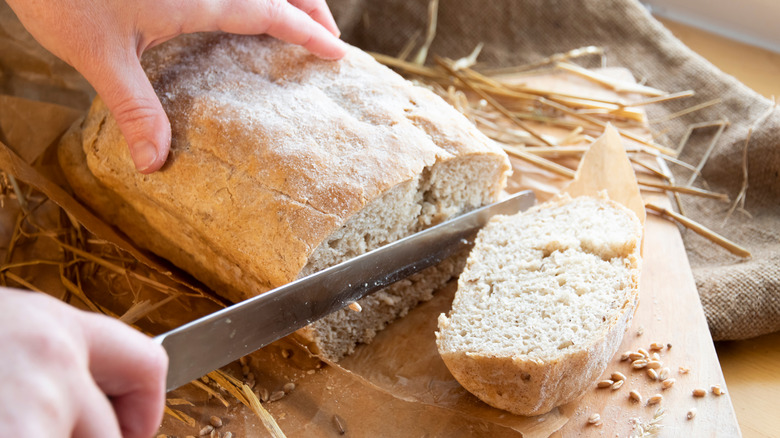 Natalia Hrynovets/Shutterstock
We may receive a commission on purchases made from links.
Not afraid of a few carbs? Make haste to Amazon and snatch up an incredibly popular bread maker at a ridiculous price before everyone else beats you to it. Don't say we didn't warn you! 
The Hamilton Beach Bread Maker Machine is racking up the praise on Amazon, both for its quality and affordability. Currently on sale for $75.58, the small appliance boasts a 4.5-star rating with nearly 14,000 reviews to its credit.
This particular model allows users to be masters of their own bread-related destinies as they can, "prepare healthy loaves of bread without preservatives or trans fat." It also comes with twelve cycles to choose from, including basic, gluten-free, sweet, quick bread, French, whole grain, and many others. The bread maker is also clearly super easy to operate, as the user needs only to add ingredients, choose the appropriate cycle, and press the start button to get it going. That's pretty good news for those of us who are new to the whole homemade bread scene.
The reviews are in on this particular bread maker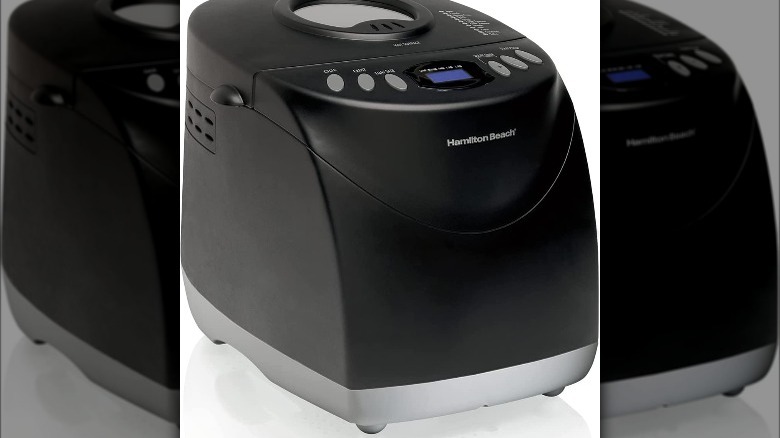 Amazon
The top review for the Hamilton Beach Bread Maker Machine was posted by Brian Flaherty, himself a top contributor in Amazon's cooking category. To date, more than 1,400 people have "liked" his thorough review of the appliance. A seasoned bread maker, he reports that all loaves have turned out "as promised," using recipes from the book that came with it. He also notes that the machine is quiet, easy, and convenient to use, and, "Best of all, your bread will be tasty and satisfying."
Reviewer photogMom has her own particular reasons for appreciating the machine. For her family with gluten sensitivity and Celiac disease issues, "This bread machine has been a LIFE SAVER!!" She notes that although it has a gluten-free setting, they use it on the express one-hour setting. As she wrote, "a 'regular loaf' of GF bread is half the size of a regular loaf of bread and twice as expensive," so this machine has obviously saved her a good chunk of change, regardless of the setting. And added a good chunk of fresh-baked bread goodness to the dining table to boot.
Buy the Hamilton Beach Bread Maker Machine on Amazon for $75.58.