Wendy's Frosty Key Tags Are Officially Back For 2022
Now that Halloween is behind us, the "Season of Giving" has officially begun. It feels like Thanksgiving is just around the corner, and people are already rushing to get a jump start on their holiday shopping. Another reason to celebrate the beginning of November? It's officially National Adoption Month! Although many of us celebrate adoption each and every day, November gives the whole world a reason to focus on the importance of adoption, and appreciate the many individuals who make the whole process possible, from foster parents to adoption counselors, and more. National Adoption Month (NAM) also raises awareness about the pressing need for adoptive families for countless children and youth in foster care (via Adoption Network).
One company that continuously supports NAM year after year is none other than Wendy's. For almost three decades, this fast food giant has been supporting the Dave Thomas Foundation for Adoption (DTFA), which has a nationwide mission of finding forever families for children in foster care (via Dave Thomas Foundation for Adoption). A fan-favorite way that this burger franchise raises funds for NAM is through their Wendy's Frosty Key Tag promotion. Yes, that's right, Wendy's Frosty Key tags are officially back for 2022, along with another thirst-quenching promotion (via PR Newsire).
Wendy's is making National Adoption Month sweeter than ever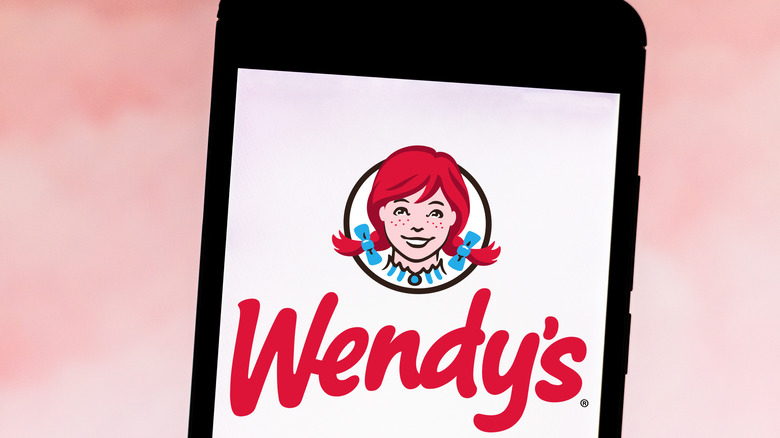 rafapress/Shutterstock
This November, Wendy's is back and better than ever with not one, but two promotions to help support the Dave Thomas Foundation for Adoption (DTFA). For those who are new to these promotions, get ready for some refreshingly delicious deals. First and foremost, if you want in on Wendy's Frosty Key Tags deal, all you need to do is purchase an adorable Wendy's Frosty Key Tag for $2 dollars (via PR Newswire). This magical key tag will then become your ticket to one free Jr. Frosty with any Wendy's purchase. And that's not just one free Frosty, that's up to up to 365 free Jr. Frosty's every single day in 2022. Talk about getting your bang for your buck! And the best part about this deal? All proceeds from Frosty Key Tag sales directly support the DFTA. 
To top that off, Wendy's is also offering a free, in-app drink offer. Thanks to Coca-Cola and Dr. Pepper, customers of the Ohio-based chain will receive a free drink of their choice with any purchase. Coca-Cola and Dr. Pepper will make a donation to DTFA every time this offer is redeemed on the Wendy's phone app. Who knew free soda could taste so good?
For all you Frosty fans out there, Wendy's Frosty Key Tag deal is available at participating Wendy's locations and on their mobile app through January 31, 2022 and the in-app, free drink offer will last through November.