Cracker Barrel's New Breakfast Item Combines 2 Sweet Desserts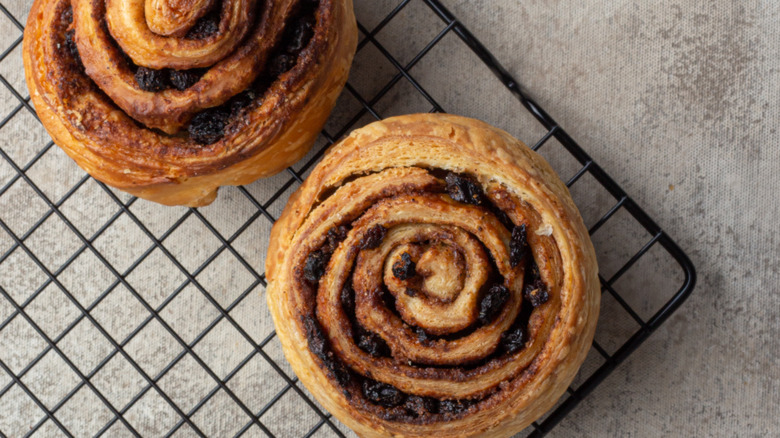 Pilar Quiroga/Shutterstock
Cracker Barrel is a restaurant meant for the entire family. It has an extensive menu with lots of food items that are perfect for everyone. According to Country Living, the store made its debut in Lebanon, Tennessee, in 1969 and was launched by an entrepreneur named Dan Evins. According to the chain's website, Cracker Barrel serves homey meals to its patrons. "Millions of folks have trusted Cracker Barrel as a home-away-from-home where they can get a warm, comforting meal," a description on its website reads. The company ensures that all its gravies are made from scratch and that beef is roasted for 18 hours before being served.  
The restaurant has now come up with exclusive holiday specials for customers. According to PR Newswire, Cracker Barrel's seasonal food options can be eaten either at the restaurant or at home. Note that these items will only be available for a limited time period. 
Available all day for a limited time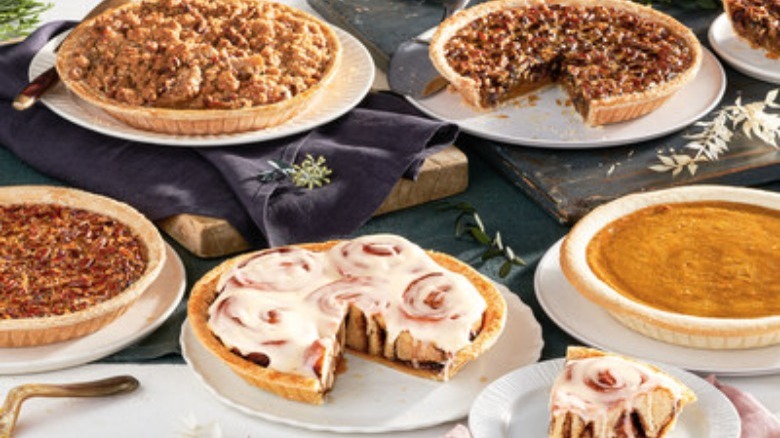 Cracker Barrel
Per PR Newswire, Cracker Barrel has two new options available for the holiday season: a Cinnamon Roll Pie Breakfast and a Heat n' Serve meal. The latter is a great option for fans to enjoy at home and is a delicious Thanksgiving meal that will satisfy everyone in the family. The Cinnamon Roll Pie Breakfast, on the other hand, is a treat for those who have a sweet tooth and is a sinful combination of two desserts. Additionally, it is possible to devour this even at home. The dessert has cinnamon rolls that have a pie crust and a sweet cream cheese icing.
This breakfast option is available all day and is offered with classic picks such as eggs, bacon or sausage, and fried apples or hashbrown casserole. They will be available at Cracker Barrel outlets from October 26 to December 19. Other dessert options include the Pumpkin Pie, Chocolate Pecan Pie, Apple Pecan Streusel Pie, and Pecan Pie.