How Guy Fieri Ended Up In The Barbecue Hall Of Fame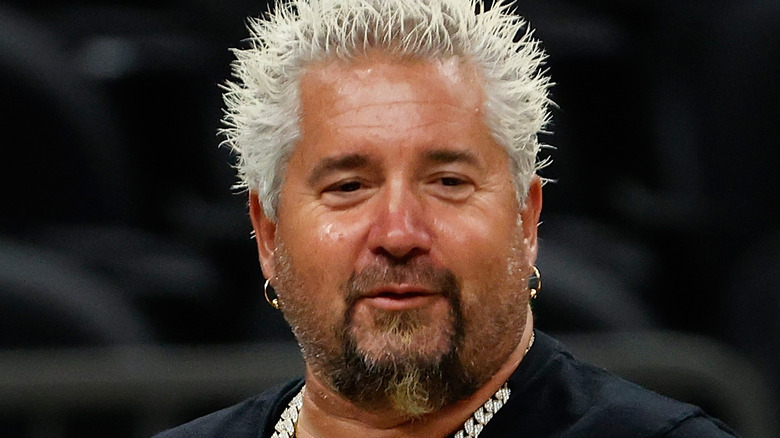 Christian Petersen/Getty Images
Celebrity chef Guy Fieri is known for many things. His signature blonde hair is one example. For another, he has been a part of several popular TV shows that have inspired the cravings of countless fans, from "Guy's Grocery Games" to "Diners, Drive-Ins and Dives." As per Delish, Fieri was first motivated to pursue a career as a chef after he lived for a year in France as a high school student and got to try many different high-quality dishes. "My parents were really good cooks, and we ate really well, but I'd never had anything like the food there," he said. "I knew exactly then what I wanted to do." 
But even before that, Fieri was highly passionate about barbecue, experimenting with beef jerky and smoked cheese as an enthusiastic 12-year-old. He had hopes of one day competing at the American Royal barbecue competition, so he hustled hard at a barbecue boot camp that was taught by one of the contest's winners.
Fieri was inducted into the Barbecue Hall of Fame 10 years ago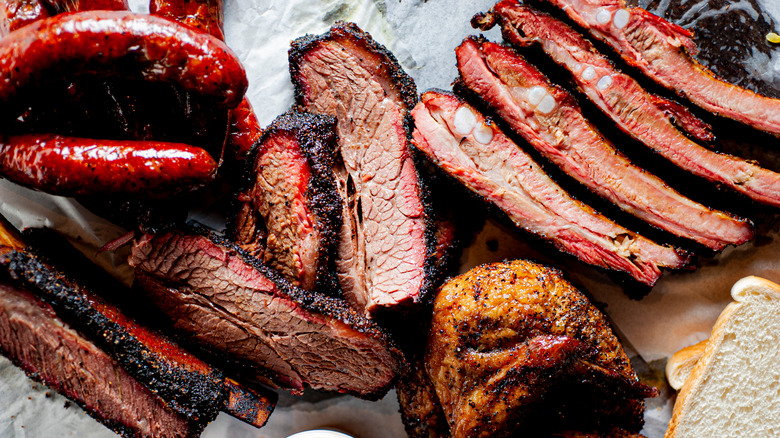 Marie Sonmez Photography/Shutterstock
During his time at the barbecue boot camp, Fieri became a popular student by preparing everyone a pasta dinner, Delish reports. The young Fieri had discovered that there were no dinner arrangements at the camp and wanted to help out. His gesture paved the way for him to bond with four other like-minded meat lovers, and they ended up forming a barbecue group called the Motley 'Que.
That was in 2003. In 2011, the competition team finally showcased their skills at the American Royal World Series of Barbecue and won, earning Fieri a spot on the Barbecue Hall of Fame, per the organization's website. This was a huge deal for Fieri, who had dreamed of even participating in "the Super Bowl of barbecue" since his childhood. The following year, the Motley 'Que also took home the gold at the Houston Livestock & Rodeo World Championship Bar-B-Que Contest.