Ina Garten Just Shared An Exciting Barefoot Contessa Announcement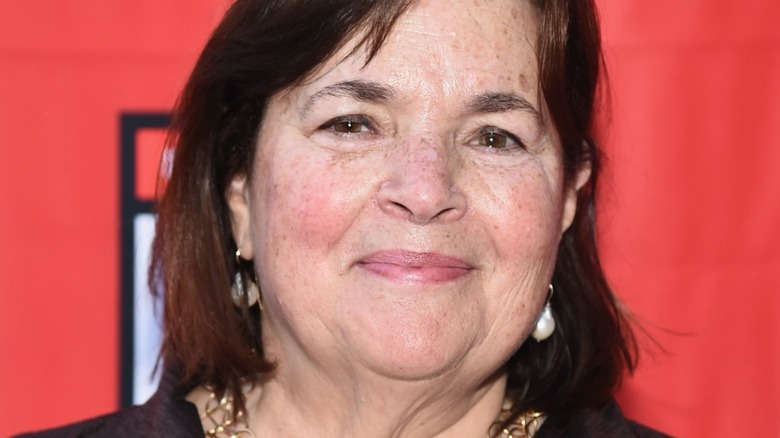 Michael Loccisano/Getty
For nearly 20 years, Ina Garten has been sharing her love of cooking and entertaining on her popular Food Network cooking show "Barefoot Contessa." A self-taught cook who used to work in the White House as a budget analyst (via Good Housekeeping), Garten has gained legions of fans by making cooking and entertaining accessible (via The Washington Post). She's also a bestselling cookbook author with more than a dozen titles under her name (via Pure Wow), including her most recent, "Modern Comfort Food," released in October 2020. This latest cookbook is also the inspiration for the latest season of "Barefoot Contessa: Modern Comfort Food."
In a recent social media post, Garten made an announcement to her millions of Instagram followers. "An all new season of 'Barefoot Contessa' begins with 'Simple Pleasures' this Sunday at 12:30 p.m. on the Food Network! I'll show you how to make the easiest appetizer ever, Kielbasa with Mustard Dip," she wrote. The post racked up more than 90,000 likes on Instagram and 10,000 likes on Facebook in just a few hours, and thousands of fans expressed their excitement at the news.
Ina Garten fans can't wait for the new season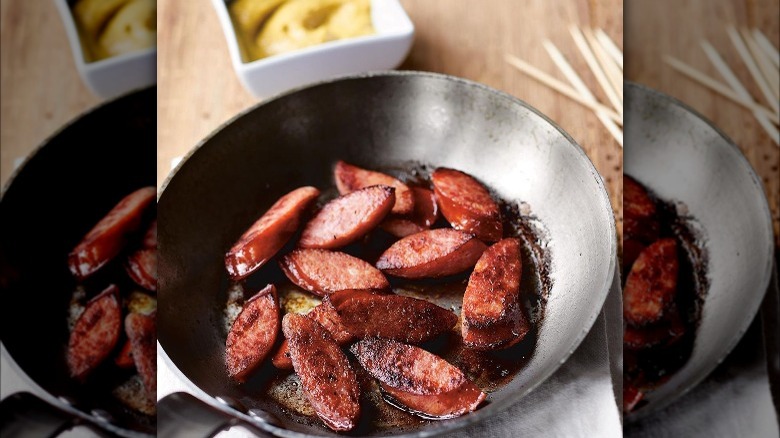 Instagram
"Best news ever! Can't wait to watch," wrote one fan. "Can't wait for this new season to begin!" commented another, in a sentiment shared by many other fans. The recipe for her easy kielbasa appetizer can be found in her "Modern Comfort Food" cookbook, and on the Food Network website. Consisting of just seven basic ingredients and two steps, it's a recipe that anyone can follow. One fan who has already tried out the recipe shared their verdict. "Very popular app in my house and the sauce is quick and yummy," they described.
According to the Food Network, the episode will cover "four dishes that bring Ina Garten pure joy." In addition to the kielbasa, Garten will also be making Smashed Hamburgers with Caramelized Onions, a Cheddar and Chutney Grilled Cheese, and Giant Crinkled Chocolate Chip Cookies. Sounds like a great plan for Sunday lunch and dinner! Fans planning to cook alongside the Barefoot Contessa may also want to stock up on some extra kielbasa, as it comes up again in the Split Pea Soup with Crispy Kielbasa recipe that Garten plans to share on the next episode of "Modern Comfort Food: Remembered Flavors," airing on November 14.