Trader Joe's Fans Are So Excited For Its Returning Vegan Gingerbread Loaf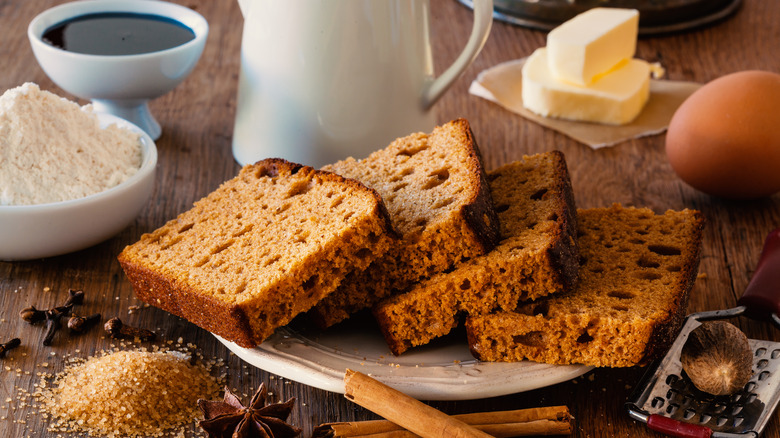 Hans Geel/Shutterstock
There are a lot of great things about the holidays, but seasonal items coming back to your favorite restaurants and grocery stores have to be high on the list. From pumpkin spice lattes to the stuffing at the grocery store, there's nothing quite like food that tastes exactly like a season.
And there's no store that's as known for its holiday selection — and its cult following of devoted shoppers ready to pounce when new items drop — quite like Trader Joe's. And according to a post by the popular Instagram account, Trader Joe's New, a seasonal favorite is back on the shelves. The account that's known for sharing new and seasonal items posted a photo confirming the return of the grocery store's vegan gingerbread loaf, and it's clear from the comments that fans couldn't be more excited.
"ITS BACK!!" the post exclaimed, accompanied by a siren emoji, ushering in a wave of happy commenters and excited shoppers.
Trader Joe's loaf features ginger, spices, and crunchy sugar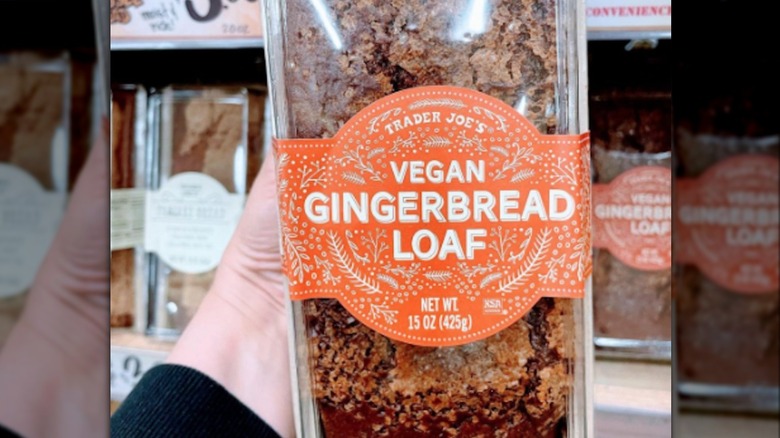 Instagram
"I love these loafs. The pumpkin did not disappoint and I'm excited to try this one," the account owner wrote in the caption of their Instagram photo. And quickly, the comments section was flooded with eager Trader Joe's fans ready to hit their neighborhood location to get a taste of the delicious item. "This was hands down my FAVORITE thing last year – yes it has a strong spice flavor. I grabbed one tonight – so happy it's back," one person shared. "I just got this earlier this week! My wife and I LOVE it!" another wrote.
While the majority of the feedback was positive, some shoppers were disappointed the item wasn't gluten-free in addition to being vegan. "Why can't it be vegan and GF?!," one person wrote, along with a crying emoji. "Wish it was GF," another shared. Given its fan appeal, maybe the grocery chain will make a gluten free option next year to accommodate even more shoppers.
If you're looking to get your hands on this item, check out the bread and pastry item at your local Trader Joe's. Each loaf is $4.29, so make sure you grab yours before the season ends!