The Best Dessert At Applebee's According To 37% Of People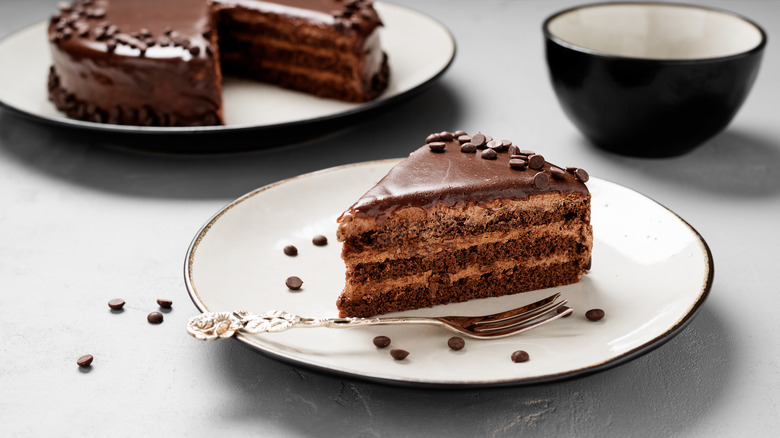 nelea33/Shutterstock
Have you ever eaten at an Applebee's? Billed as a "Neighborhood Grill + Bar," the casual sit-down restaurant chain with more than 1,500 locations in all 50 states is known for serving indulgent comfort food such as mozzarella sticks, grilled chicken sandwiches, and ground beef-loaded nachos (via ScrapeHero). And while menu items such as a fresh strawberry balsamic chicken salad and a buttery sirloin steak are consistently recommended, the chain's employees have also warned against duds including frozen, pre-made mashed potatoes and its Quesadilla Burger, a mashup that fails in both the 'dilla and burger categories.
But if you have a sweet tooth, Applebee's might very well be the spot for you. Its dessert menu is focused, offering just four choices, but each of them is rich and cravable. From chocolate-heavy options to a pastry featuring warm sautéed fruit, read on to find out which Applebee's dessert Mashed survey participants voted as their favorite.
Triple Chocolate Meltdown takes the cake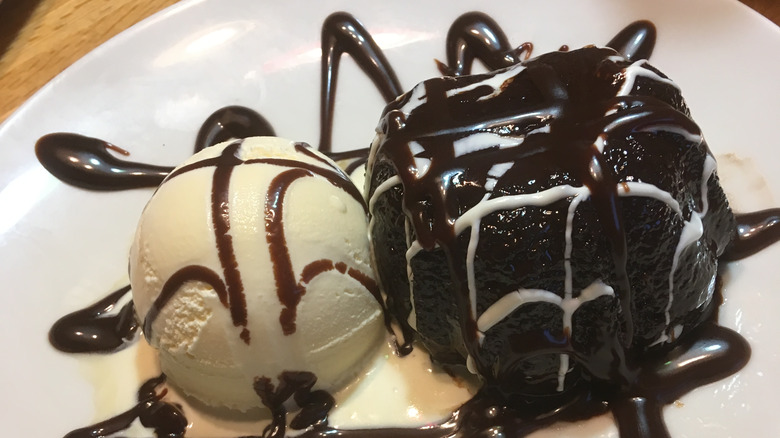 Theo Rezak/Shutterstock
If you love chocolate, your local Applebee's just might be the spot to grab a seat and indulge your craving. The casual restaurant chain's dessert menu features just four items, and three of them go heavy on the chocolate — its Brownie Bites, its Blue Ribbon Brownie, and its Triple Chocolate Meltdown (via Applebee's). The latter, a molten chocolate cake served warm with a hot fudge drizzle and a scoop of vanilla ice cream, was voted diners' favorite in a Mashed poll of 604 U.S. respondents. A full 37% of them said this chocolate triple threat was their dessert go-to at Applebee's.
Meanwhile, participants' second-favorite dessert went across the sweet spectrum all the way to fruity, with Applebee's Sizzlin' Caramel Apple Blondie taking second place with 30% of the votes. This option features a giant butter pecan blondie mounded with buttery cinnamon apples and served with a caramel sauce drizzle and a scoop of vanilla ice cream. Brownie Bites and a larger Blue Ribbon Brownie option, both served with vanilla ice cream, hot fudge, and nuts, came in third and fourth places, getting 18% and 14% of the votes, respectively.