Why Buddy Valastro Once Fired His Own Sister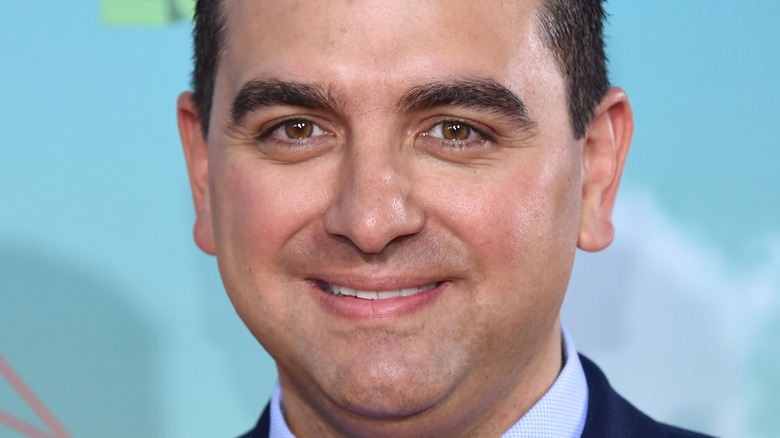 DFree/Shutterstock
The man behind "Cake Boss," Buddy Valastro, has an impressive list of achievements and is known for baking gorgeous cakes. According to Carlo's Bakery, he was inspired to take up baking thanks to his family. His father took Valastro under his wing and helped him understand what a great bakery business should look like. The aspiring baker had to step up after his father died in 1994, forcing him to take over the family business at 17 years old (via Cake Boss.) But Valastro ended up honoring his family's legacy by becoming a renowned television personality who inspired many fans with his creations. 
Valastro has a big family, and many of them are a part of Carlo's Bakery. Three of his sisters — Maddalena Castano, Lisa Valastro, and Grace Faugno — help run the front counter. His fourth sister, Mary Sciarrone, is a professional cake consultant, but doesn't work in the family business. Unfortunately, she courted controversy while working at Carlo's Bakery, causing Valastro to fire his own sister (via Screen Rant).
Her attitude at work was hard to ignore
Valastro was forced to deal with an uncomfortable situation when he realized that his sister, Sciarrone, wasn't easy to work with. According to Screen Rant, she was known for causing drama and being super rude with customers and other team members at the bakery. This was a tough call to make but Valastro knew that his sister was affecting their reputation.
When it became hard to overlook her behavior, Valastro decided to speak directly to his sister about the issue. They weren't able to resolve their differences, and the baker decided to fire her. He even said that he wouldn't work with her in the future. Many "Cake Boss" fans agreed with Valastro's decision because they weren't impressed by Sciarrone's behavior. Despite their differences, the siblings still get along and get together to celebrate special occasions with the rest of the clan. Earlier this month, they got together for their mom's birthday, and Sciarrone even posted several pictures from the celebrations on Instagram.