Why NYC's Classic $1 Pizza May Not Be $1 For Much Longer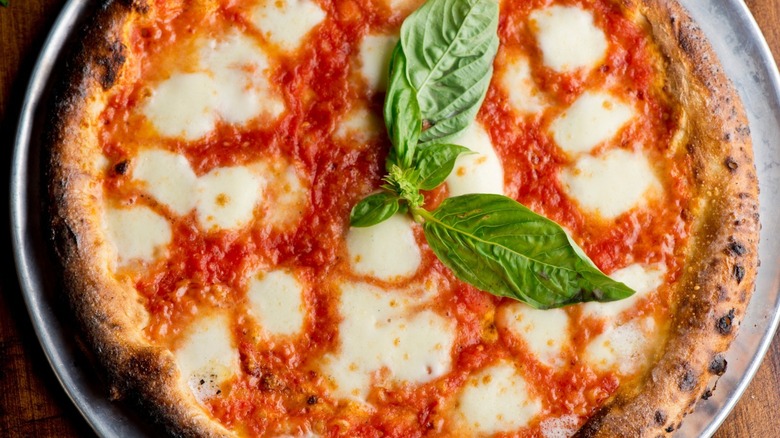 Marie Sonmez Photography/Shutterstock
What comes to mind for you when you think of New York City? The subway? Times Square? The Statue of Liberty? If you're at all food-obsessed, perhaps what pops into your head are the Big Apple's iconic offerings: street cart hot dogs, takeout Chinese, and — of course! — pizza.
Pizza is to New York what pasta is to Rome, what poutine is to Montreal, what tacos are to Mexico City. Seemingly available on every street corner, NYC's thin-crusted, tomato-and-mozzarella-topped pies (via The Spruce Eats) are a classic midnight snack to many city-dwellers and a favored dish of tourists as well.
Historically, enjoying a New York slice has been a budget-friendly endeavor that will often cost less than $3 (via Serious Eats). And in the years following the Great Recession of 2008, pizza prizes were slashed even further as a new phenomenon sprung up around the city: dollar pizza shops hawking slices for just one buck (via Serious Eats). Some well known dollar-slice shops include 2 Bros. Pizza and 99 Cent Fresh Pizza. But hang on to your hats, lovers of cheap pizza: Due to changing economic conditions, the era of $1 slices might be coming to an end.
Inflation is causing soaring pizza-making costs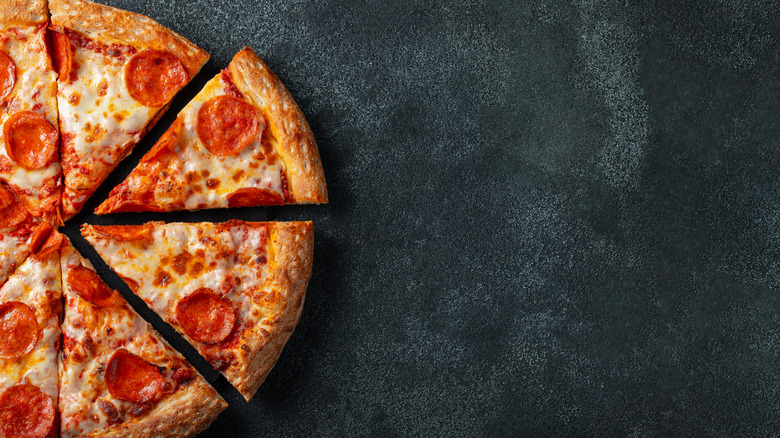 Vasiliy Budarin/Shutterstock
Many people who have strolled New York City have fond memories of indulging in a hot slice of dollar pizza, which has been sold around town since the mid-2000s (via Serious Eats). While not all pizza connoisseurs agree that these slices are exactly top-quality (via Thrillist), they certainly quench a craving, particularly when your wallet is feeling lean. But according to the New York Post, the era of the dollar slice might be coming to an end. Why? It's all about inflation.
As explained by the Post, the rising costs of pizza ingredients, from flour to tomatoes to pepperoni, is all but forcing cheap slice joints to raise their prices. In just a year, from 2020 to 2021, the price of flour increased by 50%, the price of tomatoes increased 76%, and the price of garlic soared a whopping 400% (via the New York Post). Add on a global supply chain crisis and a national labor shortage, and restaurants in general — and dollar slice shops in particular — are really feeling the heat.
"Inflation is affecting every single ingredient, every single item we use," Oren Halali, co-founder of popular dollar slice spot 2 Bros. Pizza, told the Post. "Flour, cheese, tomatoes, gloves, paper goods, paper plates, napkins. Everything. Labor is definitely up, as well." Though the 2 Bros. sign advertises $1 pizza, slices are currently running $1.50.
So farewell, dollar pizza. We can only hope this is a see-you-later, and not a goodbye.