Bobby Flay's First Date Chicken Mistake Is Adorably Relatable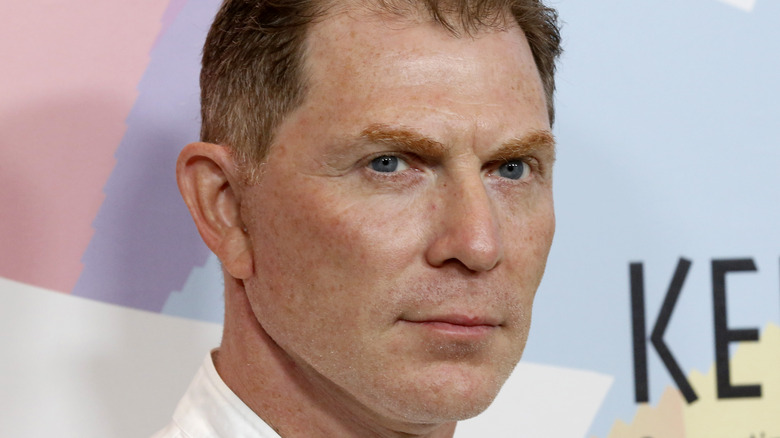 Gabe Ginsberg/Getty Images
Celebrity chef Bobby Flay is a star in the kitchen who knows how to impress others with his cooking skills. He has loads of advice to offer when it comes to perfecting the art of cooking. According to Bon Appétit, Flay likes to focus on the basics. For example, the chef believes that it's important to ensure that a pan is really hot before adding anything to it. "Home cooks never let their pans get hot enough. If you don't see a wisp of smoke coming from the oil in your skillet, you'll never get a proper sear on that steak or fish," Flay said.
Also, Flay suggests using plenty of seasoning because it's a crucial part of the dish and really adds to its overall flavor. An obvious but overlooked tip: tasting food during the cooking process ensures that the flavors are perfect. "I always tell my cooks: If you're not chewing in the kitchen, you're not cooking. You've got to taste the food as you go," Flay explained. That said, Flay is only human and has made mistakes in the kitchen. According to Good Housekeeping, one of his most memorable goof-ups in the kitchen revolved around a classic chicken recipe and his ex-wife, Stephanie March.
It was a really cute moment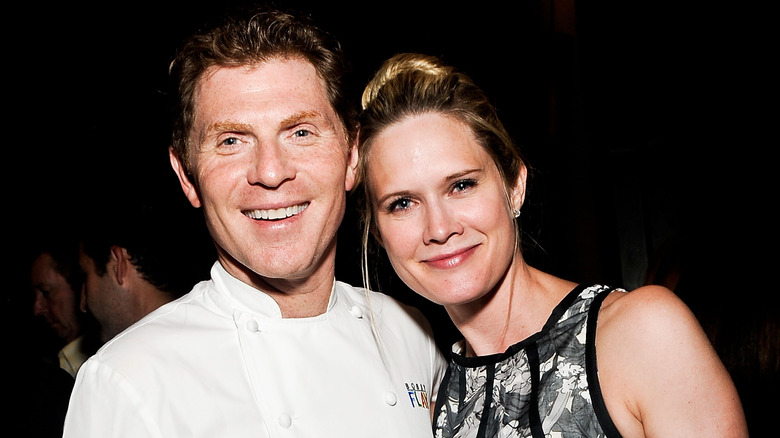 Daniel Zuchnik/Getty Images
According to Good Housekeeping, when Bobby Flay was dating his ex, Stephanie March, he did something rather relatable on one of their first dates together. Basically, he totally messed up dinner (roast chicken) because he was distracted by March. In fact, he was so lost in conversation that he didn't realize how and when his chicken caught fire. Uh-oh! This mishap is something that many of us can identify with, eh? 
When the couple was together, March would often cook a delicious meal like filet mignon for her husband. Flay said it was a "perfect" dish that he would look forward to on his birthday. March had a simple but effective process: she would marinate the filet and then proceed to broil it using high heat for a few minutes. She would then wrap the filet and let it rest for 45 minutes. Meanwhile, Flay would pamper March by making her a Southern feast with biscuits, gravy, and sausage for breakfast.