Tom Colicchio Hopped On The Virtual Kitchen Trend With New Partnership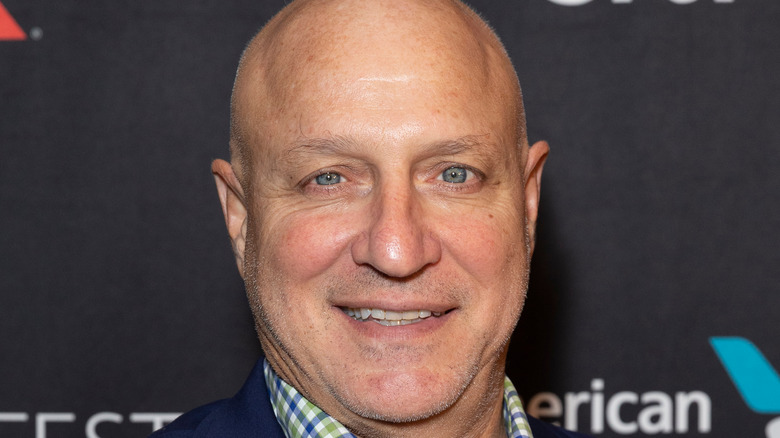 lev radin/Shutterstock
Celebrity chef and "Top Chef" judge Tom Colicchio is making a major career move. As the co-founder of 'Wichcraft, a premium New York City sandwich shop, he's now getting in on the virtual kitchen trend through a partnership with Nextbite, a leader in the emerging virtual restaurant industry, according to an announcement sent to Mashed. Also known as ghost kitchens, virtual restaurants became more common in 2020, when restaurants were rocked by the COVID-19 pandemic. Such operations don't have a brick-and-mortar site for patrons to visit. Instead, they have kitchens that prepare food for delivery only. The model is currently doing well, even though in-person dining is slowly opening back up, per QSR Magazine.
"Nextbite, with its unwavering focus on quality food and menus, is the ideal partner to help us expand the reach for our signature 'Wichcraft sandwiches," Colicchio shared in the press release. So, if you have a hankering for a sandwich made with seasonal ingredients and artisan bread, you're in luck: 'Wichcraft will partner with Nextbite kitchens nationwide to deliver the sandwiches in a number of cities.
When you can expect to enjoy 'Wichcraft via Nextbite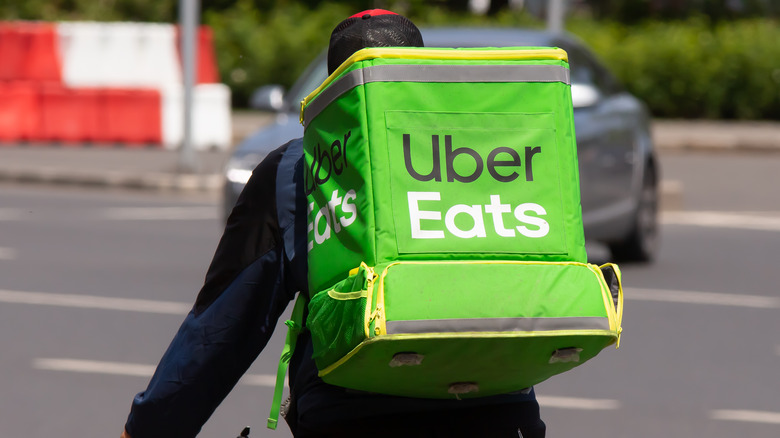 LCV/Shutterstock
Patrons won't have to wait very long to enjoy a 'Wichcraft sandwich from the comfort of home, as its virtual restaurant menu is scheduled to launch sometime in the first few months of 2022, per the press release shared with Mashed. The shop currently only has one location in New York City, its website shows, so the partnership means that many more customers — throughout New York and beyond — will be able to order Colicchio's sandwiches through Nextbite's "network of thousands of restaurant partners."
Nextbite's primary focus is to marry restaurants with technology to increase eateries' delivery revenue. The company works in partnership with food delivery giants such as Grubhub, DoorDash, and Uber Eats. "This iconic sandwich brand, created by one of my culinary heroes Tom Colicchio, is an exciting addition to our portfolio," said Nextbite CEO and co-founder Alex Canter in the press release. Keep an eye on Nextbite in 2022 for 'Wichcraft's flank steak and kale sandwiches, grilled cheese, and more.