Giada De Laurentiis Just Hopped On This TikTok Dance Trend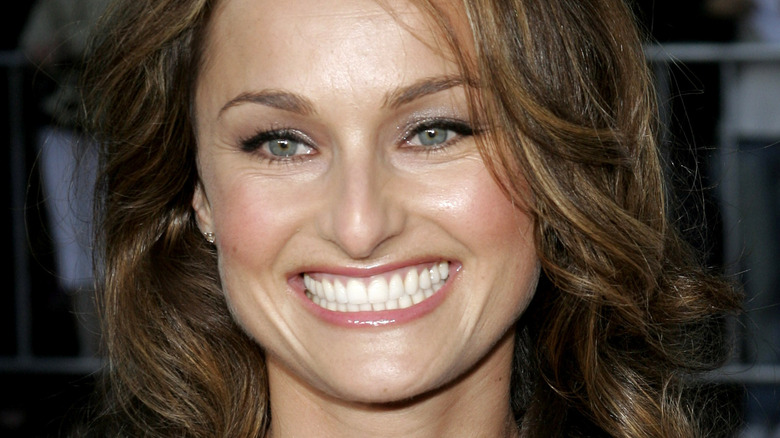 Tinseltown/Shutterstock
The party is really just getting started. TikTok's food dance meme — first popularized by a 52-year-old Canadian John McGinnis — is so irresistible that Hollywood can't get enough of it. Last week "Game of Thrones"' Gregor The Mountain, whose real-life name is Hafþór Júlíus Björnsson, did his dance after drowning fries in what looks to be a mixture of ketchup and mayo. You can suss his sauce out for yourself on TikTok. Lizzo, as CBC excitedly reported, got an entire stadium (around 200,000 people) to do the dance after taking a swig of Pepsi. Pepsi isn't exactly a sauce-needing food. But then Lizzo did it right, too, when she danced for TikTok after dousing her tacos in ... hot sauce?  
Even Gordon Ramsay, who usually reserves his TikTok appearances to huffing and puffing about other TikToker's failed attempts at food, couldn't hold himself back. Ramsay's attempt a the TikTok trend is decidedly on brand. He carefully dressed a beetroot salad before breaking out into the now-iconic choreography. As for Giada De Laurentiis? She saw Gordon Ramsay and raised him ... an entire crowd of pasta enthusiasts. 
Giada De Laurentiis brought her A-game to the TikTok food dance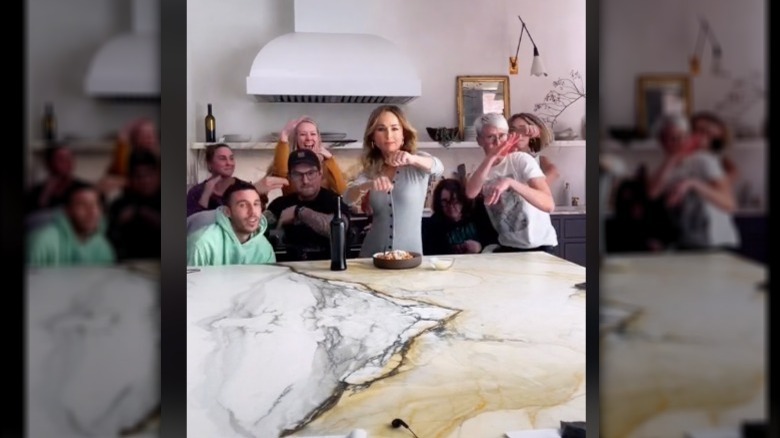 Giada De Laurentiis' TikTok food dance features a delicious-looking pasta dish, which the queen of Italian cuisine cheerfully garnishes with what is (quite possibly) olive oil and parmesan cheese before taking a bite and breaking into dance. De Laurentiis, unlike Ramsay and more like Lizzo, didn't come to the party alone. She convinced a crowd of pasta-lovers to join in the fun with her. If you need a replay, De Laurentiis' take on the trend is up and ready for you to enjoy on TikTok.
Given, the fad — which has TikTok smothering everything from Oreos to broccoli á la John McGinnis' original TikTok video –  is almost impossible to logically explain. As De Laurentiis could undoubtedly tell you after trying her hand it, dancing after drowning food in sauce isn't about being rational. To hand the mic to McGinnis, it's about happiness. "I'm always happy. Anything I do, I'm always happy. Smiling, laughing. That's the connection, I think," he told CBC.