The Dish Alain Ducasse Is Most Proud Of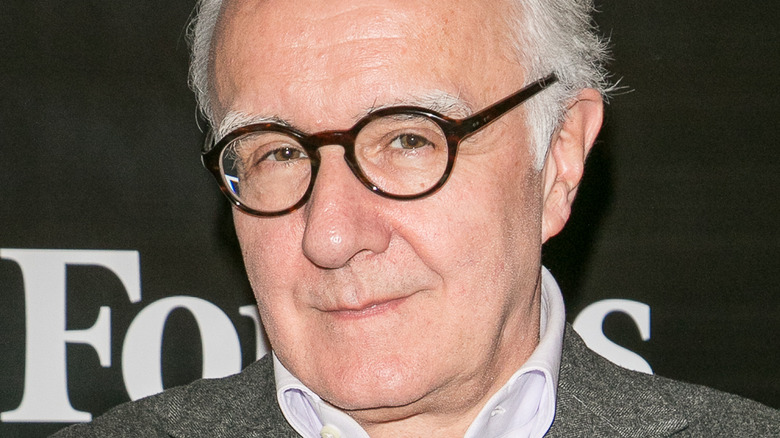 Marc Piasecki/Getty
While he may not be as widely known as the celebrity chefs who grace our silver screens, Alain Ducasse deserves just as much, if not more, recognition. He is one of the most successful and talented chefs of his generation. This French maestro's journey as a chef began at a young age. According to Luxury London, it all began when he tasted fresh produce for the first time in the garden of his childhood home, a 200-year-old farmhouse in France. Ducasse knew then and there that he wanted to become a chef one day.
The now-decorated chef started working under talented mentors such as Michel Guérard and Gaston Lenôtre at 16 years old, which kick-started his unparalleled resume. After achieving his first three Michelin stars at the age of 33, which is the highest achievement any restaurant can attain (via the Independent), Ducasse went on to become the first chef in history to have three restaurants awarded with three Michelin stars at the same time. Most impressively, Ducasse is one of only two individuals to have received a jaw-dropping 21 stars (via Luxury London). But out of all the delectable dishes and fine dining meals that Ducasse has whipped up over his career, which one is this Monégasque chef most proud of? Keep reading to find out.
This superstar French chef has always loved cooking produce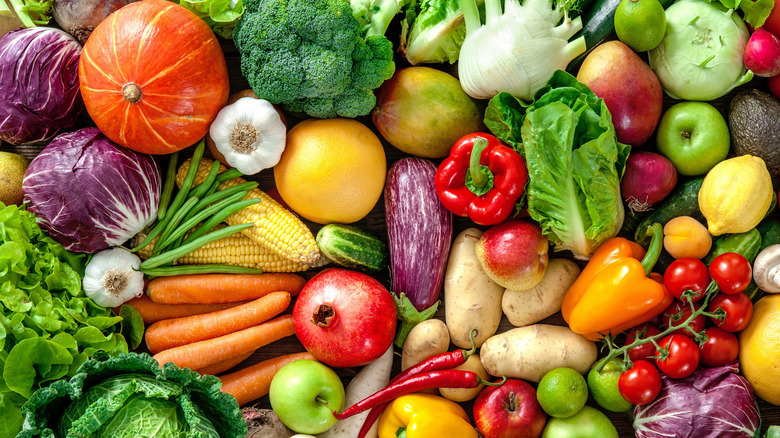 Mas Akhi/Shutterstock
For many talented chefs, the dishes they hold most dear are not simply their most impressive creations, but their most personal. Ducasse is no different. According to Forbes, the meal that Ducasse is most proud of is a seasonal vegetable cookpot. This vegetable-based recipe dates back to his first memories of food, and the produce that inspired him to become the world renowned chef that he is today. "This dish is an illustration of my culinary story, which began when I was a child picking vegetables out of my grandmother's garden," the restaurant mogul shared. "For years, I have always wanted to create a signature dish with my favorite vegetables, as they are the thread that connects my life experience with the diverse, sensory experience found at my restaurants."
Not only are vegetables and produce a significant part of Ducasse's past, but he also believes that these are the foods of the future. For the last several years, Ducasse has been attempting to limit the amount of meat-based dishes served on his menus. In fact, Ducasse even launched an entirely meat-free menu at one of his Parisian restaurants back in the mid-2010s to focus on vegetables, cereal, and fish (via Country & Town House). 
Surprisingly plant-based meats are a big no-no for Ducasse. "We don't need vegetables to look like meat," Ducasse told Insider. "They should just look like vegetables. Period."