28% Agree This Is The Best Restaurant To Eat At On Thanksgiving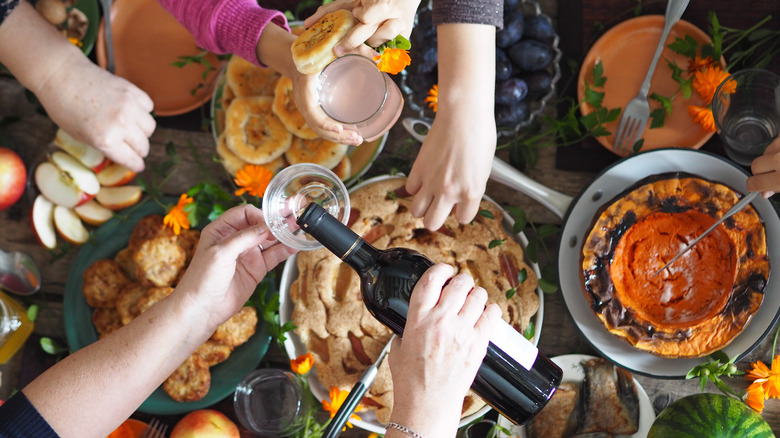 Tatiana_Pink/Shutterstock
There's no shame in not wanting to deal with the giant Thanksgiving prep and cleanup — trust us, we don't either. Luckily, there are a ton of great options that are open on Thanksgiving Day that you can take your family to, without sacrificing the traditional flavors that you love. Golden Corral will provide its classic, all-you-can-eat buffet with some Thanksgiving twists (via Good Housekeeping). And according to The Daily Meal, in previous years, you could get this all for the low price of $12.99. 
Additionally, Ruby Tuesday and TGI Fridays will be open for operation that Thursday. Select Applebee's will also be open with a special Thanksgiving menu, according to Country Living. Southern steakhouse chain, Ruth's Chris, will be welcoming guests with a Thanksgiving Day feast that will include all of the classics like turkey breast, sausage herb stuffing, and cranberry relish. Lastly, two popular Thanksgiving take-out destinations, Boston Market and Cracker Barrel, are also open for business. But with all of these options, you might be wondering which is the best place to have your holiday dinner. Thankfully, we have an answer. 
According to our survey results, you should have Thanksgiving dinner here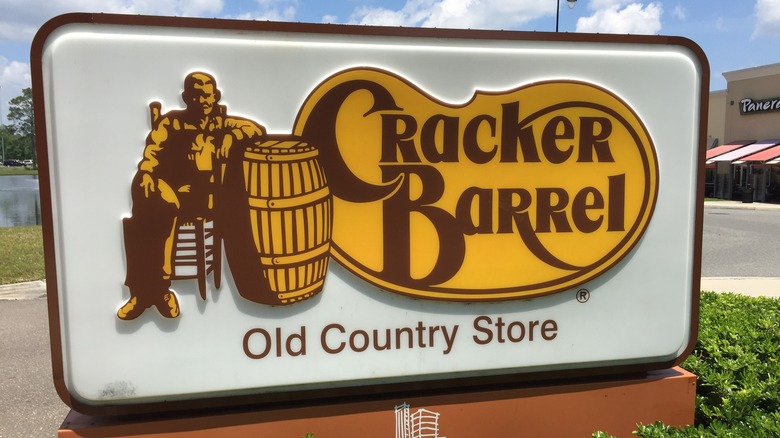 James R. Martin/Shutterstock
We asked 607 U.S. residents what their favorite restaurant was to nosh done on their Thanksgiving favorites and there was a clear winner and loser. According to our respondents, you'll want to immediately rule out TGI Fridays, which only had 5.93% of votes. And with no clear Thanksgiving specials, TGI Fridays low rating makes sense here. Following behind was Ruby Tuesday, with a mere 6.10% of votes. Surprisingly, Boston Market only had 10.71% of votes. Considering that a Delish writer and a former employee declared the chain as "the magical place where Thanksgiving was a thing year-round," this score is pretty disappointing.
Applebee's also had a low percentage of votes, with only 13.01% of people voting in its favor, and Golden Corral followed with 16.47%. Ruth's Chris sat a little bit higher on the poll, with 19.60%. Despite being renowned for its high-quality steaks, its steeper meal cost of $42.95 per person might be the reason why it still wasn't crowned the top choice. As expected, Cracker Barrel stood at the top of this list with 28.17%.