Alex Guarnaschelli Just Put An Irish Spin On The Pumpkin Spice Latte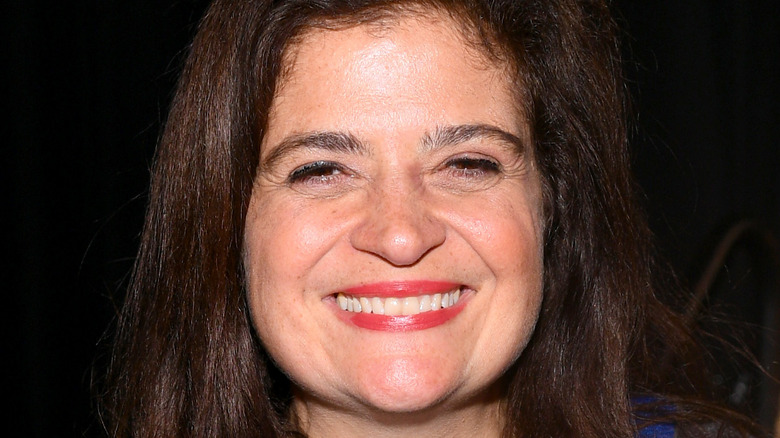 Dave Kotinsky/Getty Images
Celebrity chef Alex Guarnaschelli has lots of cooking tips up her sleeve. According to Insider, the cookbook author enjoys turning to simple ingredients whenever she's making something and doesn't hesitate to innovate a little while she's at it. For example, for certain dishes where she needs to use heavy cream, she tends to include some sour cream instead for a lighter meal. 
The food personality also prefers to work with versatile ingredients such as chickpeas, black beans, lentils, and white beans. "I think you can really twist them into a million different things, which is why I like them," she told the outlet. Guarnaschelli also has lovely ideas for making funky beverages at home. As per People, whenever she has guests at home, she likes to include a couple of interesting cocktails on the menu. 
"A cocktail with a little panache definitely makes an evening with friends or a weekend brunch that much more special," she explained. Some of her tips? Watermelon ice cubes and simple syrup. The latter is essentially "equal parts water and sugar simmered together and used as a sweetener." She also has a great suggestion if you're a coffee fan. The Food Network star recently posted a fun recipe for her Irish take on the pumpkin spice latte on Instagram.
The recipe seems delicious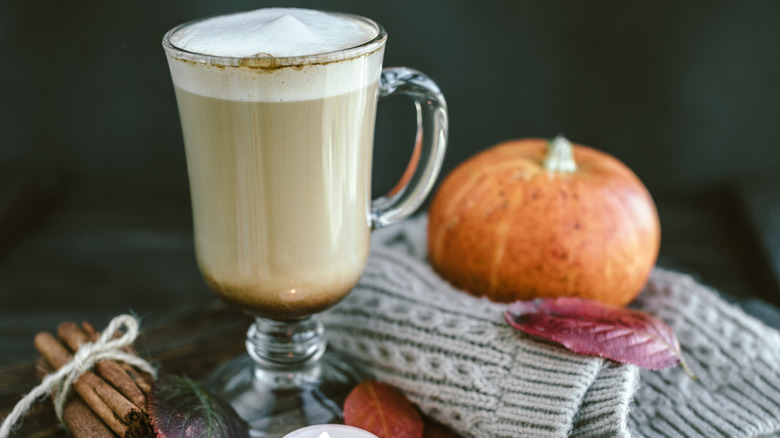 Boiarkina Marina/Shutterstock
Guarnaschelli posted a photo of her homemade Irish pumpkin spice latte on Instagram and wrote that she came up with the recipe for fellow chef Geoffrey Zakarian because she was convinced that he wouldn't do it himself. She also posted a recipe with helpful instructions for her fans that can be replicated at home. "I just spoon a few tablespoons [of the pumpkin spice mix] into a cup with searing hot coffee and foamed hot milk," she revealed.
The special mix is made up of pumpkin puree, whole milk, sugar, molasses, and kosher salt. For the lattes, she likes adding a bit of whisky to strong coffee with some whole milk topped with whipped cream and cinnamon. A fan thanked the chef for her pumpkin spice latte recipe and said that nothing beats a homemade beverage. Another user added that it "looks so yummy." And we couldn't agree more.