Häagen-Dazs Just Brought Back This Popular Holiday Flavor For 2021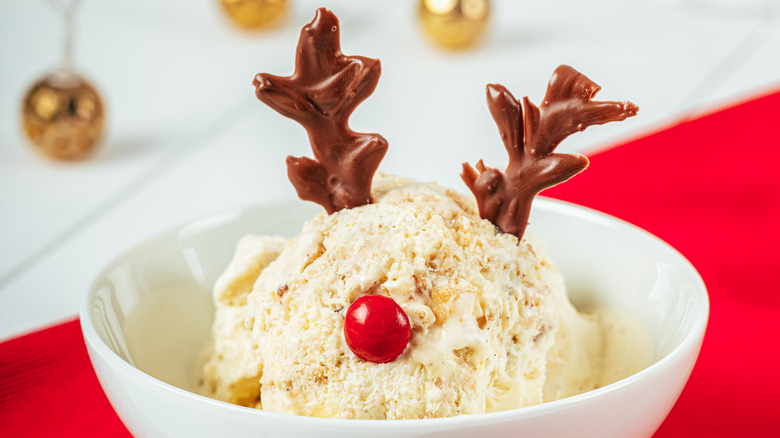 Radu Bercan/Shutterstock
There's no better nightcap than a scoop of ice cream after a long, hard day — although, let's face it, ice cream makes an equally fantastic mid-day snack. Creamy, sweet, and refreshing, ice cream easily defeats all the other sweet treats in the dessert universe. And we aren't the only ones who think so. According to a Yahoo Food survey, 41% of Americans claim that ice cream is their favorite dessert, per Dairy Reporter. Perhaps the best part about this frozen snack is the endless array of flavors. Even if you aren't a fan of chocolate or don't love the taste of vanilla, there are countless more unique and unexpected varieties that can tempt even the traditionalists. 
While bad ice cream is hard to come by, there's no denying that some ice cream brands are better than others. From Ben & Jerry's to Baskin-Robbins, there are plenty of top-notch makers on the market. But for some people, Häagen-Dazs takes the cake (or the cone). This year, the ice cream brand is bringing back a fan-favorite holiday flavor, and you'll be dying to pick up a pint or three of this pepperminty treat.
Häagen-Dazs' peppermint bark ice cream is sweet and cooling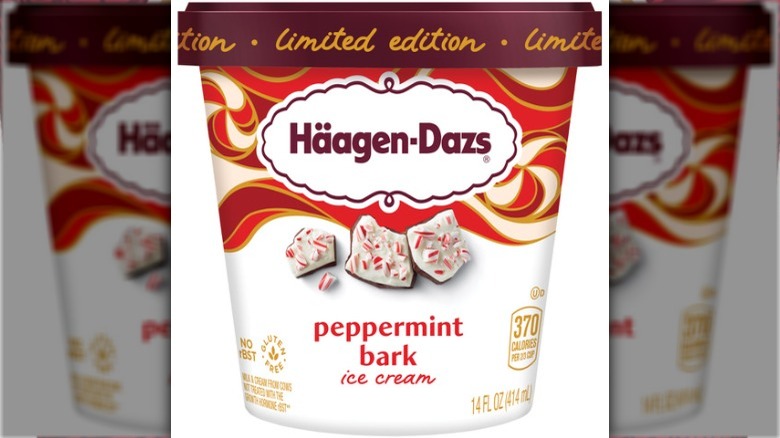 Häagen-Dazs
Evidently, Häagen-Dazs believes that ice cream is the perfect treat for every season, even during the colder months. To usher in the holiday season, the brand has brought back its popular festive flavor: peppermint bark ice cream. According to Chew Boom, the celebratory treat features a white chocolate ice cream base with dark chocolate peppermint bark mixed throughout. As if that weren't texturally delightful enough, crunchy peppermint candy pieces are sprinkled on top. Sounds like Christmas in a cup.
Not only will this flavor come in 14-ounce cartons, but it will also be available in both ice cream bars and frozen cookie squares at select stores. According to Häagen-Dazs' website, the peppermint bark ice cream bars include white chocolate ice cream with a thick, dark chocolate coating that's speckled with peppermint candy crunch. As the brand put it on Instagram: "Peppermint Bark has entered the chat."