Instagram Loves Seeing The Pioneer Woman's Foster Son Enjoy A Majestic Sunset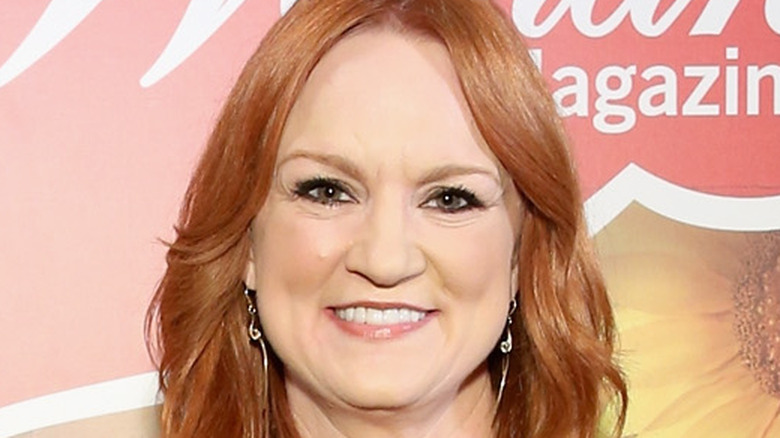 Monica Schipper/Getty Images
Any true fan of "The Pioneer Woman" knows just how close-knit Ree Drummond's family is. The Arkansas-based chef's cooking show is a labor of love and a family affair, especially as the pandemic necessitated a creative production style with Drummond's kids becoming her cameramen and crew. Fans may also know that Drummond met her husband, Ladd, at a bar, and the two fell in love within the first two weeks of dating, as she described on her website.
According to Country Music Family, the two quickly started a family, which now includes five children: Alex, Paige, Bryce, Todd, and, most recently, Jamar, whom the couple began fostering a couple of years ago and who has become very close with the Drummonds. Because of Jamar's foster agency's rules, the family could not share photos of him until he turned 18, Drummond explained in a blog post. That's why they officially introduced him to fans on social media in 2020, even though he's been part of the family for much longer. Drummond shared her love for Jamar in her most recent Instagram photo.
Pictures of a picture of the sunset
Drummond recently took an evening drive with her third son, Jamar, as they paused to take photos of a beautiful sunset. As Jamar got out his phone, Drummond couldn't help but capture him in the photography process. Her Instagram photo caption is full of love, gushing over her son and the majestic sunset, which she notes "fried" her brain enough to make her forget some punctuation. She wrote, "Pics of Jamar in the sunset taking pics of the sunset. ... Love you, Jamar!"
Drummond's fans loved the sunset pictures but also admired her affection for her son, commenting things like, "Love your love," "You two are lucky to have each other....," and, "Boy after my own heart i love sunsets and taking pictures of sunsets too." It is clear there is a lot of love between Drummond and her son — and between fans and all the Drummond kids. Although foster-care rules kept The Pioneer Woman from sharing much about Jamar before, the people seem to be enjoying getting to know him now through social media.