The Unexpected Relationship Between Trader Joe's And Your Home Value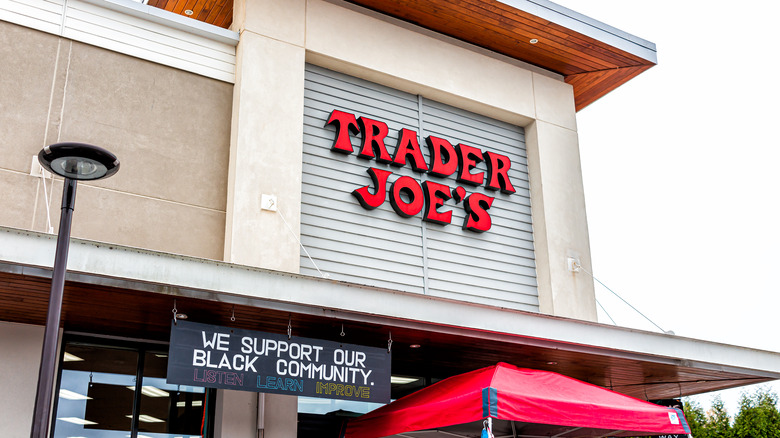 Kristi Blokhin/Shutterstock
If you are thinking about putting your house on the market anytime soon, see if there is a Trader Joe's nearby before deciding on an asking price.
According to Reader's Digest, the average worth of a home located near one of the popular supermarket chains is $608,305. This is nearly $100,000 more than the price of an average house near a Whole Foods and more than double the value of a typical house located near an Aldi.
Yet, can we say that we are actually surprised? Aldi Nord actually owned Trader Joe's at one point, but the latter still established its own unique brand and demographic, which tends to be young white or Asian professionals making over $80,000, according to Business Insider. Likewise, it was found that the difference in spending between Whole Foods and Trader Joe's is very minimal, with the former more recently appealing to the middle class.
The adverse effect on neighborhoods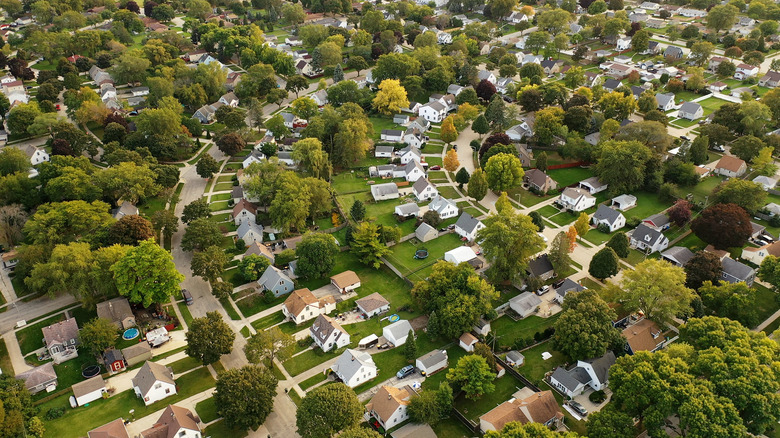 Alena Mozhjer/Shutterstock
However, that doesn't mean that living near a Whole Foods is cheap, either. Both Whole Foods and Trader Joe's controversially impact the local residents and businesses in the neighborhoods they are located. According to Grist, home prices began to soar when one of these two grocery stores moved into a neighborhood — and the article was published in 2016.
Bloomberg Businessweek also stated that these "gourmet grocery stores" contribute to gentrification in neighborhoods, signaling to wealthier prospective residents that an area is "up-and-coming." However, this contributes to expelling older inhabitants, who cannot keep up with soaring housing costs. So you could say that Trader Joe's and Whole Foods are having what is called the "Starbucks effect," or the phenomenon that was first observed years ago when homes near the popular coffee chain began to also attract crowds that were more well-off (via San Francisco Business Times).
So while being located near a Trader Joe's may be beneficial for your home's value, keep in mind the other consequences for local communities and businesses around you.