KFC's New Delivery System Means You Can Get Your Food Faster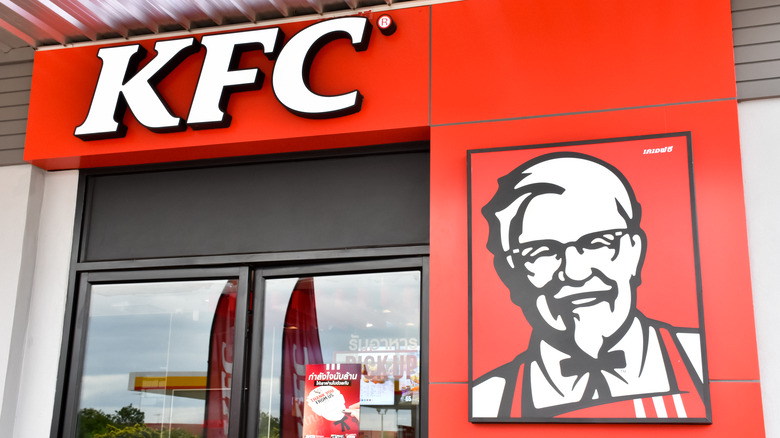 Patcharaporn Puttipon 636/Shutterstock
On November 16, KFC announced it will be rolling out a new delivery system, promising fried chicken lovers shorter wait times and faster access to their favorite buckets and sides (via PR Newswire). "Drive-thru wait times are at an all-time industry high — increasing by nearly a minute across the industry since 2019," the company shared in the press release.
Colonel Sanders' company shared research completed by SeeLevel HX's annual Drive-Thru Study, showing that customers wait, on average, for six minutes and 22 seconds when they use drive-thru lines. While this timeline may feel short or long depending on who you ask, KFC is committed to offering an even faster option.
"Santa may not be able to give you the gift of time this holiday season, but KFC can," said Kevin Hochman, president, KFC U.S.
If you're ready to save some time, here are all the details on the new system from the fried chicken chain.
KFC introduces new Quick Pick-Up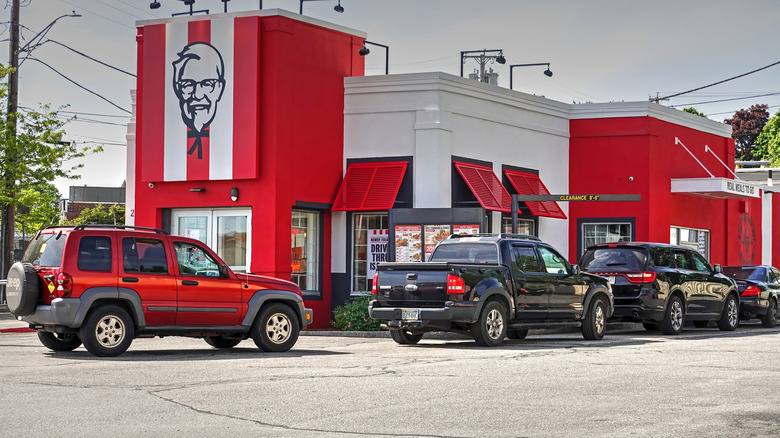 QualityHD/Shutterstock
"Quick Pick-Up," KFC's newest delivery system, is designed to save busy customers valuable time by decreasing the minutes they have to wait in line. Somewhat like a hybrid order ahead and drive-thru tool, KFC customers will be able to order their meal ahead of time, then park in a designated parking spot where they'll be able to grab their hot food and be on the way. "Quick Pick-Up is changing the game by making fast food even more convenient and easy for busy customers," Hochman added.
Through participating locations, customers will be able to order ahead through the KFC app or website. Their order will be waiting inside on the new Quick Pick-Up shelf. And, to make the deal even sweeter, KFC is running some special promotions for customers who take advantage of Quick Pick-Up now through December 27.
Customers can claim a free large order of the chain's Secret Recipe Fries with a $5 purchase placed through the KFC app or KFC.com. The company is also offering an eight-piece chicken and eight-piece tenders Fill Up that includes eight pieces of KFC's Original Recipe or Extra Crispy fried chicken and eight Extra Crispy Chicken Tenders. This promotion also includes a large coleslaw, four biscuits, and two large mashed potatoes and gravy.