Trader Joe's Fans Are Freaking Out Over Its Pine Tree Scented Candle
Sense memories can have a profound power over human emotions, but according to the Harvard Gazette, "scent memories" may be one of the most powerful. There's actually a scientific reason for this — "olfactory signals" travel to the limbic system (a part of the brain that deals with memories and emotions) with a special speed, according to Venkatesh Murthy, Raymond Leo Erikson Life Sciences Professor and chair of the Department of Molecular and Cellular Biology at Harvard. That's why the scent of mulled cider or wine or pumpkin pie baking in the oven can virtually transport us to autumn, or the scent of jasmine or coconut can instantly having us "feeling" summer. 
Each of the seasons is associated with its own scents, but today, thanks to a couple of posts by Trader Joe's superfans, we're finding ourselves obsessing over the scent of pine trees and how very identified that particular scent is with winter. It's not just us. Yesterday, the Trader Joe's List Instagram account posted a photo of a stack of Trader Joe's Cedar Balsam-scented candles that just arrived in stores this week. Hand-poured and made with a "natural coconut-soy wax blend," these charming 5.7-ounce tins are filled with the "aromatic notes of warm cedarwood and sweet balsam and featuring a lead-free cotton wick," as the label states, and Trader Joe's fans are freaking out. 
These pine tree scented candles are winter in a warm tin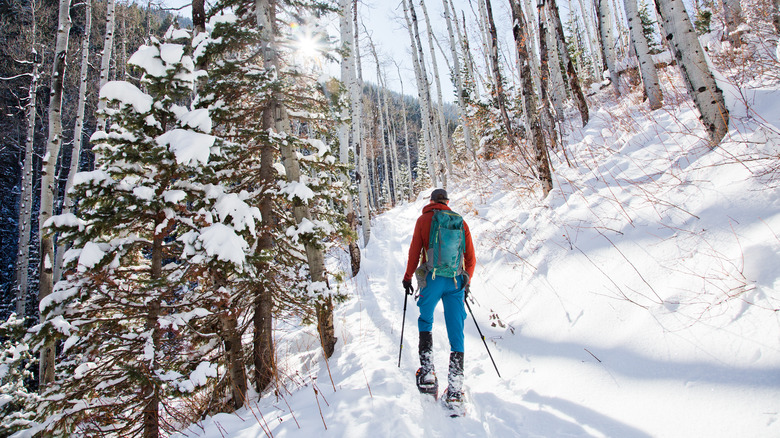 Devansphotography/Shutterstock
Trader Joe's fans can't get enough of the store's Cedar Balsam candles, which have become something of an annual winter tradition. Less than 24 hours ago, @TraderJoe'sList posted on Instagram about how these pine tree-scented candles have finally arrived in stores. Already, more than 31,000 fans and followers have tapped the like button on the post, which features a photo of a stack of the 5.7-ounce tins and a sign indicating they burn for 20 hours and sell for $3.99. In case you're wondering, that's 19 cents an hour for an all-expenses paid trip to your favorite wintry pine tree wonderland. 
"Will you be adding this to your #traderjoeslist?" the Trader Joe's superfan account with 1.7 million followers asked, and the response has been an overwhelming, yasss! "Just bought 8," said one commenter. "This is my all time fav!!" chimed in another. User @Radrbeets, with their apt description, says it all: "Comfort, cozy, all in one little tin." According to Trader Joe's and Target Finds, another Instagram fan account, there's also a peppermint hand soap available, but let's face it: the Cedar Balsam candles, with are basically Christmas morning in a jar, are what Trader Joe's fans are currently freaking out about.