Dairy Queen's A1 Steakhouse Burger Comes With These Over-The-Top Ingredients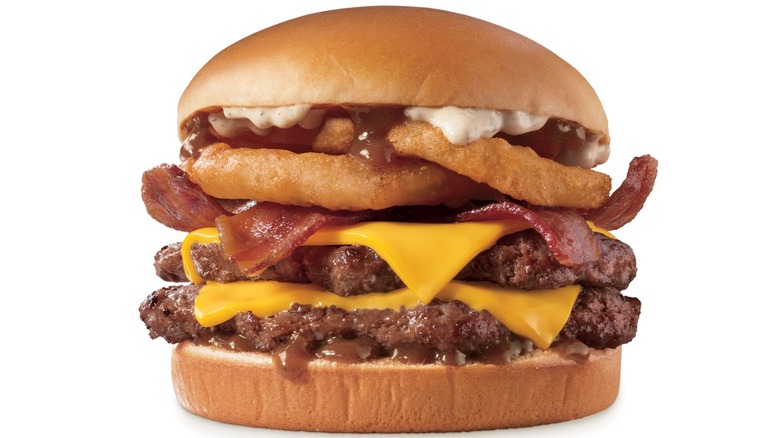 Dairy Queen
Have you ever enjoyed a sweet frozen treat at a Dairy Queen? Popularly known as "DQ," Dairy Queen was established in Joliet, Illinois, way back in 1940, two years after the invention of soft-serve ice cream (via Taste of Home). Its original menu featured cones and sundaes priced at five and eight cents, respectively. Today, the national franchise with more than 4,300 locations across 49 states continues to serve a multitude of soft serve-based indulgences, including the iconic Blizzard milkshake, which was added to the menu in 1985 (via Dairy Queen).
But did you know that DQ also plates up hot fast food like burgers, fries, and chicken strips? Meal options originated at a Georgia location in the late 1950s, and today, more than two-thirds of all Dairy Queen locations serve a full menu (via the National Provisioner). Last year, DQ offered a Loaded A1 Steakhouse Burger that rivals some of the towering options served at other fast food chains, and this year it's back for a limited time only (via Chew Boom).
Piled high with bacon, onion rings, and more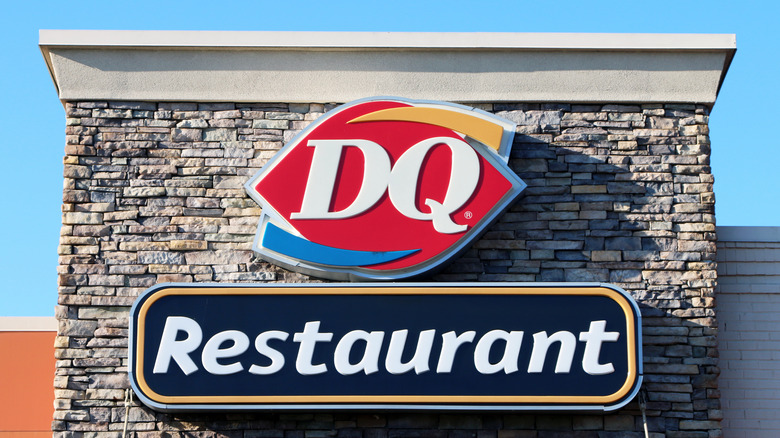 James R. Martin/Shutterstock
Like any fast food restaurant worth its salt, the nationwide franchise Dairy Queen offers its fair share of limited-time only treats that deviate from the standard menu, from seasonal Blizzards to a wild Alaskan fish sandwich. Last year, DQ served a towering Loaded A1 Steakhouse Burger, which, as you may have guessed, features the iconic steak sauce and much, much more. And the burger is back at participating locations right now.
According to the official website, this stacked burger features two 100% beef patties, the "Thick & Hearty" version of A.1. steak sauce, creamy peppercorn sauce, thick-cut smoked bacon, melted American cheese, and crispy onion rings. DQ announced the drop of the burger on Instagram a couple of weeks ago, and judging from the responses, people are pumped to try it. "That looks good," wrote @bobean1993. "I'm so hungry now," commented @meganwilks._.
And if two patties, two slices of cheese, and one layer of bacon isn't enough for you, Chew Boom reports that you can order the burger as a triple. You can thank us for that intel later.