Will Chick-Fil-A Be Open For Christmas 2021?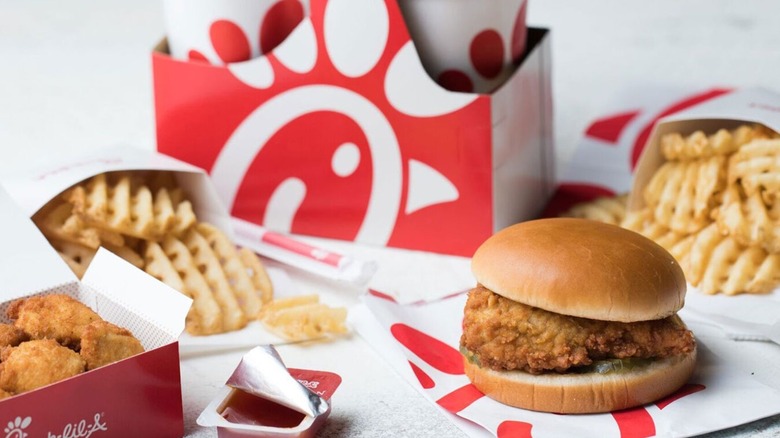 Chick-Fil-A
Many love to celebrate the holidays with large groups of friends and families gathered together around a dining table covered with a full spread fit for a banquet. While this scenario seems ideal, sometimes you just don't feel like cooking, or a meal gets accidentally ruined. Luckily, some restaurants keep their doors open during Christmas and serve as a haven for those who don't feel like cooking or need a quick meal solution.
According to PureWow, diners can grab a meal from local sit-down eateries like Applebee's, IHOP, or Benihana and can even grab a quick bite from Panda Express or McDonald's. A few diner chains like Waffle House and Denny's also plan to keep the griddles warm for any eaters that stumble in from the cold. While these establishments plan to keep the lights on and feed anyone looking for a quick bite, many diners have already started wondering if Chick-fil-A plans to keep at least the drive-thrus open this holiday season.
A tough weekend for chicken lovers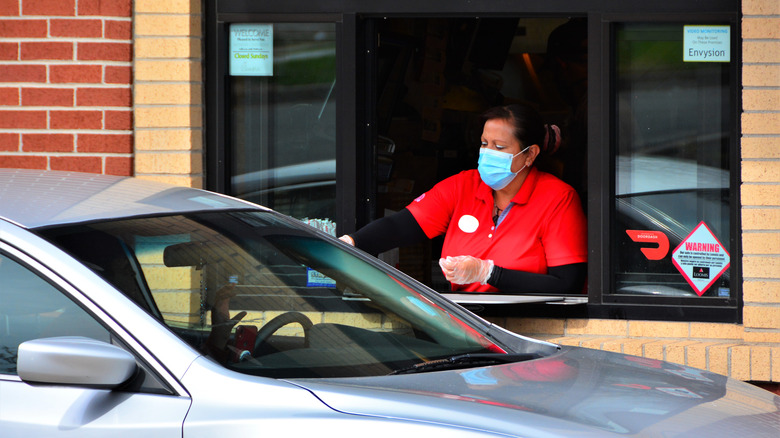 Jim Lambert/Shutterstock
According to CNN, Chick-fil-A plans to close down for Christmas this year. The holiday, which falls on Saturday, proves particularly problematic for diners, as the chain also plans to remain closed that Sunday. The restaurant continues to follow its pattern of closing up shop on Christmas Day and will reopen its U.S. locations on December 27.
While this news might disappoint anyone looking to escape the holiday festivities and sneak some fried chicken, Chick-fil-A has some good news: The fast-food chain intends to operate on New Year's Eve and New Year's Day, as the holidays fall on a Friday and Saturday. Even if you can't get an iconic chicken sandwich on Christmas, at least you can plan to stock up on chicken before and after reveling in the new year. If you love the chain and wish you could get some of its signature meals year-round, keep your fingers crossed that it plans to open on Christmas next year and brace yourself for some holiday cheer sans Chick-fil-A chicken.