How Ree Drummond Elevates Store-Bought Pumpkin Pie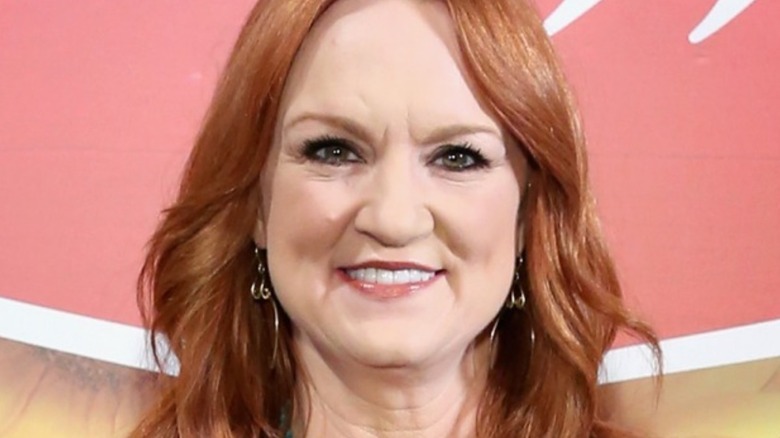 Monica Schipper/Getty Images
Well, folks, it's official: Thanksgiving Day is upon us, rolling into our lives — and bellies — in just a few days. For many of the foodies among us, this is the most anticipated holiday of the year, bringing with it a score of classically delicious dishes, from stuffing and yams to a sweet range of pies.
Depending on your family tradition or who's at the table this year, you may encounter an apple pie, a pecan pie, a pumpkin pie, or possibly all three during the dessert course on Thursday. All are delicious options, of course, but the latter is by far the most iconic turkey day dessert. Pumpkin pie is America's favorite Thanksgiving pie by far, according to Instacart's third annual Turkey Day Exposé, with sales of this squash dessert soaring 316% leading up to the big day.
If you, too, are planning on purchasing a premade pie this year, Ree Drummond, aka the Pioneer Woman, has the perfect at-home hack to bring your dessert to the next level.
Ganache-ify that pumpkin pie
Although there are few among us who don't love a homemade dessert, with Thanksgiving coming up this Thursday, many turkey day celebrants will save themselves the hassle and purchase a store-bought confection instead. According to a 2020 poll conducted by YouGov, a full 26% of respondents go for premade pies on the big day. If that's you this year, you might opt for a luscious, sweet pumpkin pie — made by someone else — to contribute to the feast this year.
Yet, if you have a few extra minutes to gussy up that store-bought pie at home, food blogger, Food Network star, and part-time ranch hand Ree Drummond has some tips for you. On an episode of her show, according to Showbiz CheatSheet, Drummond demonstrated making a simple, silky chocolate ganache with cream, semisweet chocolate, and vanilla. She then spread the chocolate mixture over the surface of a store-bought pumpkin pie and let it chill. She then kicked things up a notch with yet another topping. Drummond beat together a heavy cream, marshmallow creme, butter, and powdered sugar, then heaped it high over the chilled pie. When cut into, the part homemade, part store-bought pie revealed a layer of pumpkin, a layer of rich ganache, and a layer of fluffy marshmallow cream.
Doesn't this sound like the perfect bakery dessert hack to you? Happy Thanksgiving!