How Pepperidge Farm Played A Role In The Apollo 13 Mission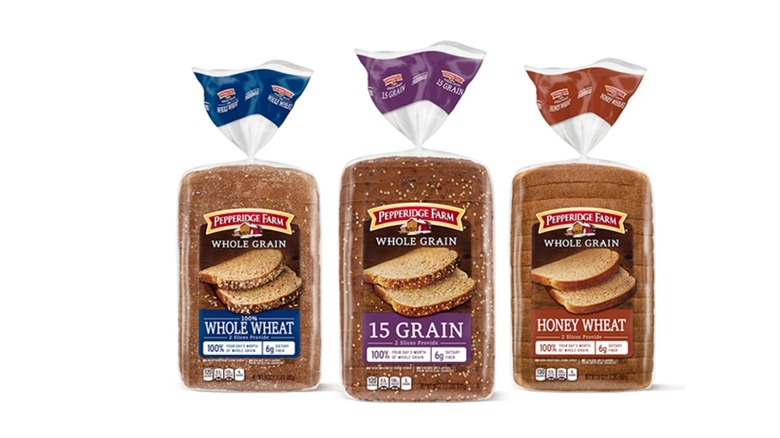 Pepperidge Farm
With a wide offering of nearly 100 snacks, including 65 different kinds of cookies and nearly 30 varieties of Goldfish, it's not surprising that Pepperidge Farm can be found in around 3/4 of homes nationwide (via CT Post). Although the company is known more for their snacks these days, it actually got its start making bread. According to the company's website, in 1929, founder Margaret Rudkin started baking an all-natural whole wheat bread without preservatives at home for the health of her youngest son, who suffered from allergies and asthma. Her bread was so good that not only did her son's health improve, but his doctor started "prescribing" it to other patients for their health.
That same bread, more than 40 years later, would end up playing a big role in the near disastrous Apollo 13 mission. Much as the bread had a positive impact on the health of Rudkin's son and others, Pepperidge Farm bread help feed, and kept alive and healthy, the three Apollo 13 astronauts in space when they didn't have many other options.
Apollo 13 astronauts survived on sandwiches made from Pepperidge Farm bread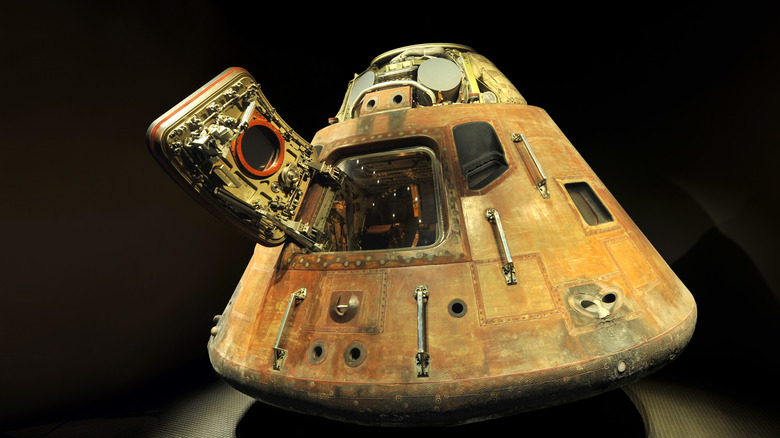 Edwin Verin/Shutterstock
On April 13, 1970, less than three days after Apollo 13 blasted into space, and before the astronauts could attempt a moon landing with the lunar module, an on-board explosion knocked out the fuel cells responsible for electricity and potable water (via History). Unfortunately, 70% of the food that was sent up with the astronauts was freeze-dried (via the New York Times), and required water to rehydrate — water that was now in short supply.
Luckily, the astronauts also had three different varieties of Pepperidge Farm bread (the same white and rye bread sold in supermarkets and a cheddar cheese bread made especially for the space mission) with them, which they used to make sandwiches filled with peanut butter, cheese, and different salad spreads (via Mental Floss). According to the Tuscaloosa News, "bread was truly an important part of their life support system," noting that every single slice of bread that went up with Apollo 13 got eaten. Since they no longer had the water to make the majority of the food they brought, sandwiches made from Pepperidge Farm bread literally kept the astronauts alive until the command module could be repaired, and they could return to Earth, four days later (via EarthSky).