What Rachael Ray's Favorite Steakhouse Has To Offer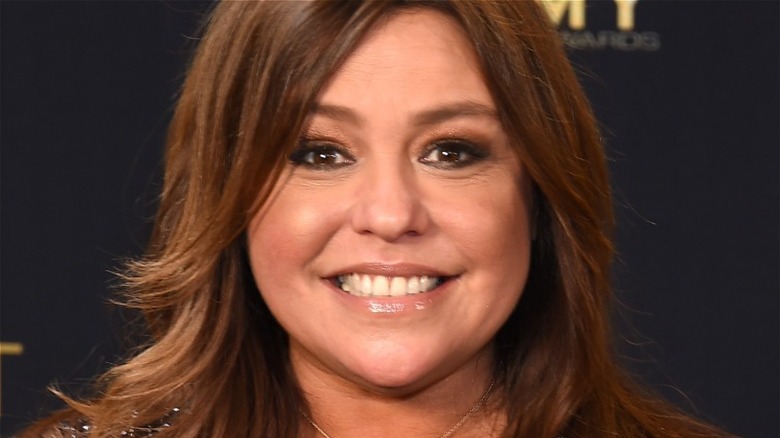 Gregg Deguire/Getty Images
Whether you're a tourist or local, it never hurts to have a list of restaurant recommendations in your back pocket, especially in larger cities where choosing a place to eat can sometimes feel like a daunting task. Taking recommendations from friends and family is helpful — like when you're trying to stay under a certain price point — but getting restaurant suggestions from someone who works in the food business is bound to set you and your taste buds up for success. Fortunately, culinary expert and TV personality Rachael Ray was more than happy to share her favorite all-time restaurants in an article posted to her website, titled "Rachael Ray Names Her Favorite Restaurants in America."
The post is broken up into different categories such as cities, cuisine, foods, price, and purpose (i.e., best for date night or last minute). Some big names you may notice are New York's Le Coucou (overall favorite) and Motorino (best pizza), and WaSushi, which she crowned her favorite L.A. restaurant. If you ever find yourself in NYC craving a juicy steak, she has a recommendation for that, too: Bowery Meat Company. The restaurant, which is available for dine-in, pick-up, or delivery, is located near Lower Manhattan and East Village.
Bowery Meat Company menu items and services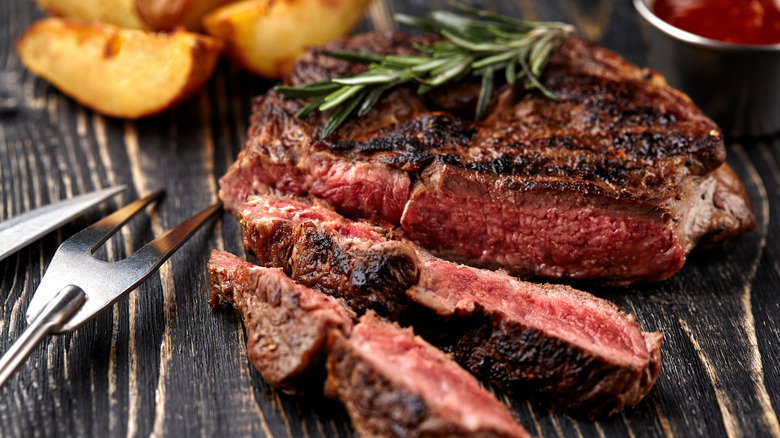 nazarovsergey/Shutterstock
Before planning your night at Bowery Meat Company, there are some things you'll need to keep in mind. For starters, there is only one location in all of NYC, and it doesn't open until 5 p.m., according to the website. Because of this, it's recommended you make reservations ahead of time. Seating is available inside or outside on a heated patio. The establishment can also accommodate private dinner parties of up to 40 people seated, or 50 people standing (ideally for cocktails). If you're looking to host a larger event with 125 to 150 people, arrangements can be made as well. For semi-private accommodations, the lounge is available, which can hold 16 guests. Inquiries must be made online.
The menu offers a wide range of options for every palette, even picky eaters. It's categorized into six sections: raw bar, starters, steaks and entrees, American and Japanese Wagyu, steaks for two, and sides. Obviously, Rachael Ray recommends the steak, but there are options as well, including fish, duck, and chicken. New York Times food critic Peter Wells recommends the broiled oysters, duck lasagna, lamb chops, veal chop, cheeseburger, and côte de boeuf.