What Anne Burrell's Food Network Deal Means For Worst Cooks In America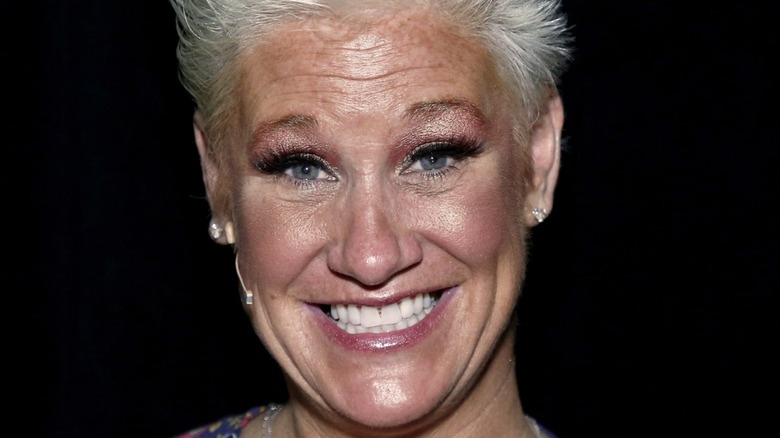 John Lamparski/Getty
Anne Burrell has accumulated a ton of accolades over the years. According to Food Network, the chef has worked in top restaurants across the United States and has appeared on "Worst Cooks in America" and "Secrets of a Restaurant Chef." The chef now has secured another lucrative deal with Food Network, signing on to work with the company for several more years and securing additional seasons of "Worst Cooks in America" (via The Wrap). The deal includes at least two more cycles of the show, with the next season featuring Cliff Crooks in place of Michael Symon.
The new season debuts on January 5 at 9/8c on the Food Network and starts off with a 90-minute episode. Anyone with Discovery+ can access the episode in advance on December 29. While Burrell has secured a new deal for herself, don't expect the new season of her hit show to differ too much from past incarnations.
A future with new guaranteed seasons of Worst Cooks in America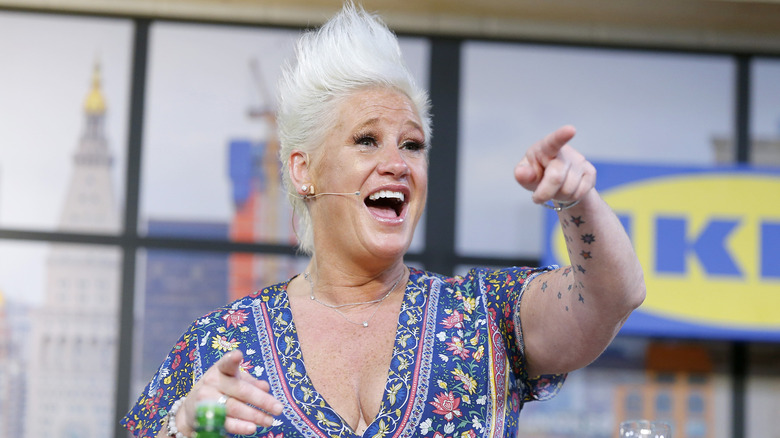 John Lamparski/Getty Images
According to The Wrap, Food Network already announced the premise of the next season of "Worst Cooks in America." Expect the new season to consist of teams of married couples, best friends, and even long-lost cousins who have to go through culinary boot camp and learn how to make edible meals. Burrell will lead the red team, while Crook leads the blue team and the most improved team has the chance to take home $25,000.
By securing Burrell, Food Network has ensured that the series, which reached over seven million viewers in 2021 alone, stays on the air for seasons to come and the addition of Crooks proves to spice up the formula a bit. If you count yourself as a fan of the show, get excited to see Burrell as a host and team leader in the coming years and get pumped for the season premiere that drops in mere weeks.