Martha Stewart Shared A Touching Tribute Fashion Designer Virgil Abloh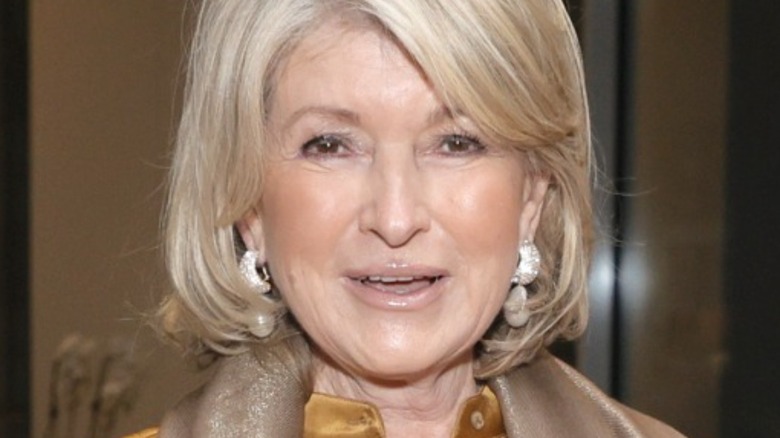 Ron Adar/Shutterstock
Over the course of her career, Martha Stewart has worked with some of the greatest lifestyle celebrities around and has had an influence on many, many more in a variety of fields. For instance, tastemaker and fashion designer Virgil Abloh took inspiration from Stewart when he designed a line of streetwear that drew upon the TV personality. "I have this deep infatuation with Montauk and Martha Stewart and Nantucket," Abloh told The Cut. "My parents are from Ghana, and I grew up in Chicago, but for some reason, this lifestyle, shabby chic — it's grown [on me] since I got older."
Stewart never forgot the designer, who recently died of cancer, per CNN. During his career, Abloh became the first Black artistic director at Louis Vuitton, where his presence made a solid impact on Stewart. She recently took to Instagram to post a picture of them both together and honor his memory. As the caption read, "The inimitable, imaginative, transformative genius Virgil Abloh has passed away leaving a void in fashion and innovative design. I was lucky to have spent a bit of time with him learning about the depth of his knowledge and curiosity. 41 is too young to go."
A heartfelt message to the late designer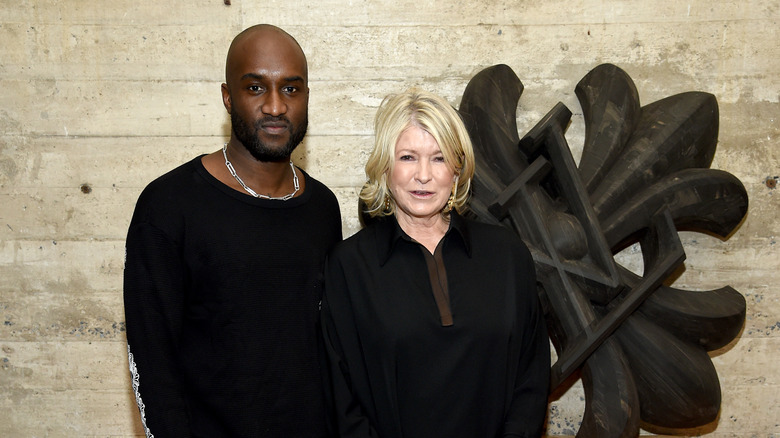 Dimitrios Kambouris/Getty Images
Followers shared Stewart's sentiment and flooded the post with replies. Responses such as, "May he Rest In Peace. To young to go. May his family find solace in their memories of his gift and legacy," and, "So horribly sad. I'm sorry you lost a friend and I'm sorry the world lost such a wonderful talent and clearly good person. Far too soon," came in beneath the post. One response sums up the sentiment perfectly — "A tragic loss to his family and friends as well as his many philanthropic efforts. Way too young."
Stewart's picture appears to be from the same 2019 Louis Vuitton Stewart and Abloh attended. Ultimately, in his own words, Stewart's influence can't be understated in the development of Abloh as a fashion designer, and he used the idea of what Martha Stewart might wear in this day and age if she grew up in the early 2010s (via The Cut). Abloh's impact on Stewart and vice-versa made for an unlikely pairing, but one with an impact that can still be felt to this day.