The Big Problem Starbucks Fans Had With Its Black Friday Deal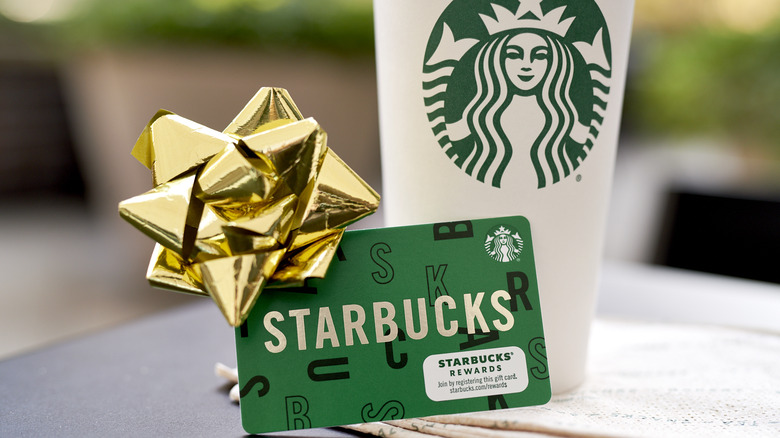 Bloomberg/Getty Images
On November 26, 2021, Starbucks Rewards members received the following notification from the Starbucks Rewards app: "From 11/26 – 11/29, load $20 or more onto a new Starbucks eGift and you'll get a $5 Starbucks eGift. Limit one per person. While supplies last." Seems like a great deal, no? The Seattle-born coffee chain was essentially giving 20 percent off the $20 gift card or a free $5 aka the almost equivalent of a grande Starbucks beverage, whichever way you choose to look at it. Unfortunately, the rollout of its Black Friday eGift promotion went about as smoothly as, well, frankly many of the bungled Starbucks' promotions over the years. 
Several customers took umbrage with the promotion, stating that they were never awarded the extra $5 incentive, according to Inc. What was even more confusing, as Inc. points out, was the whole "while supplies last" condition. How does the largest, most successful coffee chain in the world run out of e-gift cards? It's literally digital currency, meaning there's no physical supplies to hand out. To make matters worse, the reward was reportedly advertised in the Starbucks app for several days following the promotional run even though they had "run out."
It was all a bit confusing to say the least, and, unfortunately, it's not the only Starbucks holiday promotion that's run into hiccups. 
This isn't the first time Starbucks's promotions have upset customers.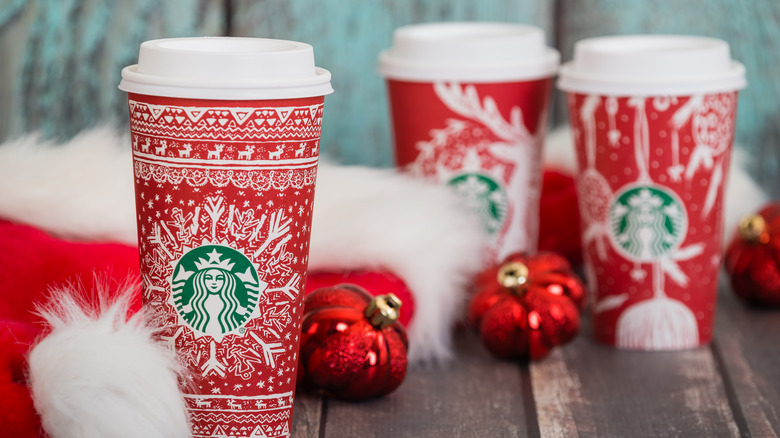 Leena Robinson/Shutterstock
Starbucks' annual free holiday cup giveaway is a fan favorite. Known as Red Cup Day by longtime customers, the yearly event coincides with the coffee chain's winter beverage drop, per USA Today. With a purchase of a handcrafted holiday beverage, customers receive a free reusable holiday-themed cup while supplies last. In addition to scoring a free cute mug, using the cup on future purchases grants customers a 10 cent recycling discount. It's freebie that keeps on giving.
However, the giveaway it a serious snag as COVID-19 spread worldwide. Handling a stranger's slobbery reusable mug during a viral pandemic? Yeah, no thanks. So, Starbucks temporarily halted the use of reusable cups until June 2021, when they resumed allowing reusable cups to be used for orders to be picked up in-store — but not the drive-thru. The chain's current policy regarding reusable cups, including the holiday cups, still has the same restriction. 
Now, you're probably wondering how taking someone's personal cup in-store is safer than the drive-thru window. Starbucks is apparently hard at work "testing safe options" to bring reusable cup use back to the drive-thru. The company also insists that customers use only clean reusable cups, and that it has "developed a completely contactless, new method – eliminating any shared touch points between the customer and Starbucks partners (baristas)." While the company's explanation makes sense, it could leave drive-thru only customers feeling a little left out in the cold this holiday season.