How A Tweet About Taco Bell Made Bobby Ryan Fans Think He's Retiring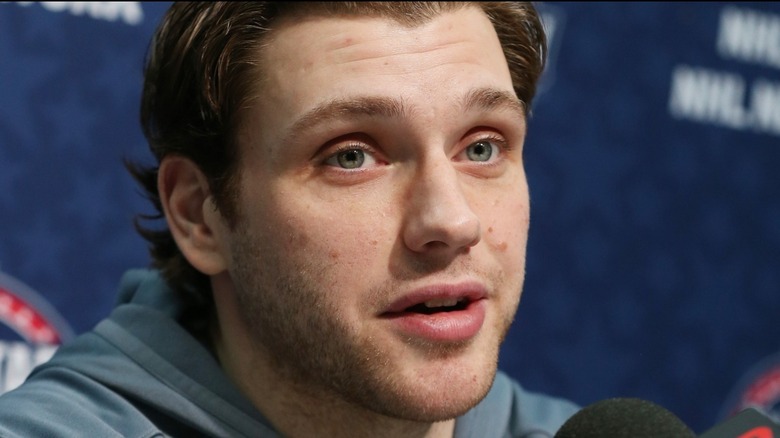 Jana Chytilova/freestyle Photo/Getty Images
It's not unheard of for an athlete to declare their retirement in a Twitter post. "Beast Mode" himself, former NFL running back Marshawn Lynch (per The Ringer), signaled the end of his career by posting a picture of hanging football cleats during the 2016 Super Bowl (via ESPN). But professional hockey player Bobby Ryan was doing something much different in a recent tweet.
On December 1st Ryan said, "I have two things to tell you all tonight. 3 and 5 year olds love soft shell tacos from Taco Bell," (via Twitter). The hockey dad explained, "They also absolutely despise what mom made to reheat. She doesn't have twitter [sic], and everyone's happy. If I wasn't retired, this may be the tweet that does me in when she gets home!" If fans were hanging on every word of this tweet, the word that threw them off was "retire" – and probably for good reason. 
The 34-year-old free agent was recently released by the Detroit Red Wings, the team where he felt most at home (via Detroit Free Press). Ryan said, "No place has felt this comfortable throughout my career." Now fans were wondering if he had chosen Twitter as the place to hang up his skates. "Is this how you announce your retirement!?" a fan posted along with a sobbing emoji. Another asked, "So you're officially retired?" A third person thought the question was already answered: "Dude I honestly had no idea you were retired until this tweet. All the best."
Bobby Ryan denied retiring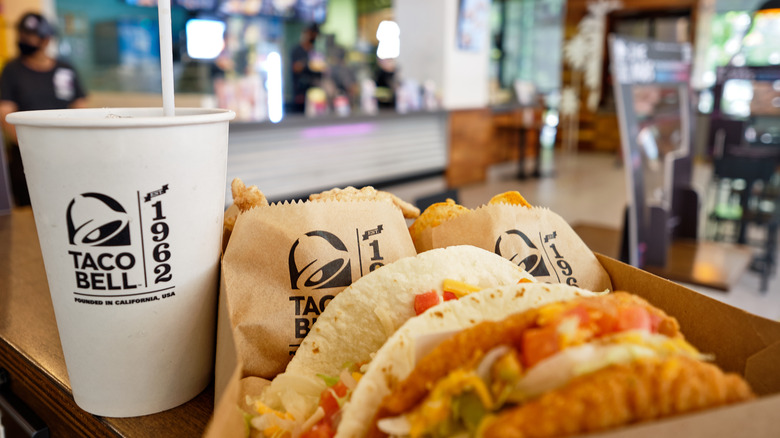 KULLAPONG PARCHERAT/Shutterstock
Apparently, Bobby Ryan was so excited that he got his children to eat something that he accidentally made everyone think he officially gave up playing hockey. A few hours later, Ryan cleared it all up: "Thank you, this is not a retirement announcement haha. Just a simple statement that twitter has once again turned into something!" (via Twitter). 
Unfortunately, the damage was done, and he ended up revisiting the issue in another Twitter post: "I can understand my tweet made many of you think I was retired. After reading it, I get it. I am NOT retired. I am fully wearing my wings hoodie to Orangetheory and my Sens hat to Barre. When I do retire I promise no reference will be made to Taco Bell, unless they pay me."
With that misunderstanding resolved, there was more important info to get into. Specifically, what would Bobby Ryan order for himself at Taco Bell? Fortunately, one fan asked and Ryan replied, "Meat and cheese only taco. I'm a plain loser" (via Twitter). However, it's still unclear how the children's mom handled the news of the taco dinner.