Sunny Anderson Just Clapped Back At A Troll Over The Word 'Chef'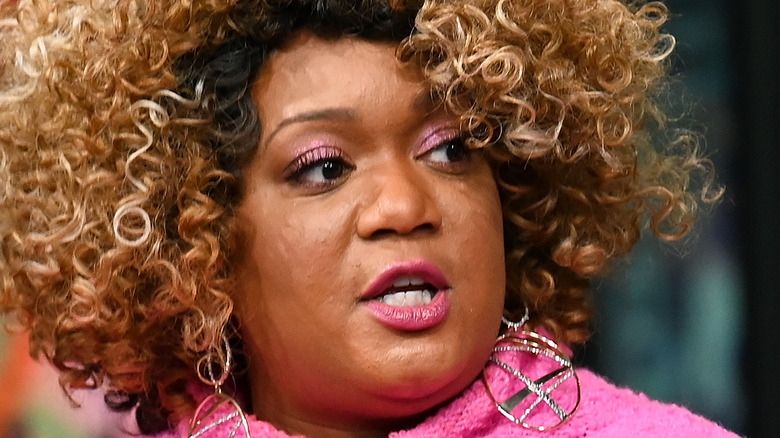 Slaven Vlasic/Getty Images
Food Network personality Sunny Anderson sure knows how to fight bullies and keep her head high. Last year, she posted on Instagram about how trolls are everywhere: Online, as well as in everyday life. Her words were powerful and she said that she had "a built-in bully at home" and knew that bullies are often insecure people who are in pain themselves. She wrote, "The next time you see a troll, you can smile at the jokes, but also frown at their pain. Trolls only look to the top, they never bully beneath themselves. And by the top I mean exactly what you think, happy people, successful people, etc."
Her post was in response to someone who wrote hurtful words for Anderson and then apologized for their behavior, admitting that they'd just been through something really traumatic. Well, Anderson is not done yet. "The Kitchen" personality just shot back at a bully on Twitter who implied that she shouldn't use the term "chef" for herself.
Sunny Anderson is making herself heard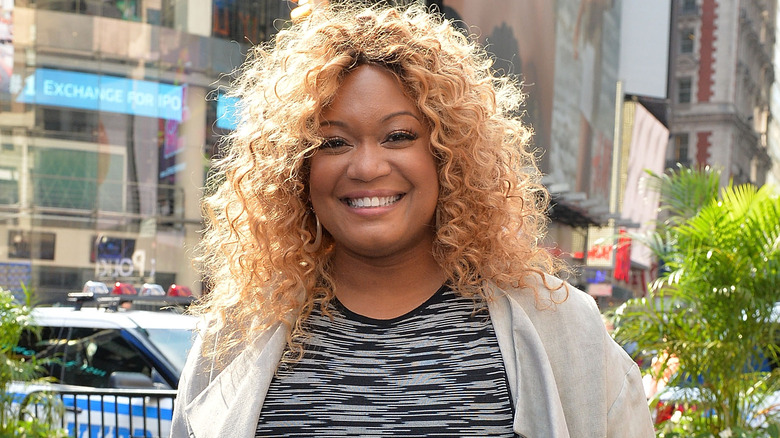 Slaven Vlasic/Getty Images
Someone decided that it was a good idea to target Sunny Anderson on Twitter. The troll said that Anderson is extremely loud and that she isn't even a chef. They also implied that she is simply an attention-seeker. Anderson didn't appreciate this and shot back, "Hi, 'chef' is a title people give themselves. I could use it, as I ran my own catering company. I don't because I do everyday cooking & feel home cooks need a voice."
In another tweet, she wrote that people shouldn't assume that chefs are only those who study at a culinary school and have formal training. She added that even those who are preparing dishes from their homes can refer to themselves as chefs if they wish to. She added, "'Chef' is also a title GIVEN by maybe an employer, but it doesn't come with any standardized knowledge or prowess."