Read This If You Recently Bought Ham Or Pepperoni Products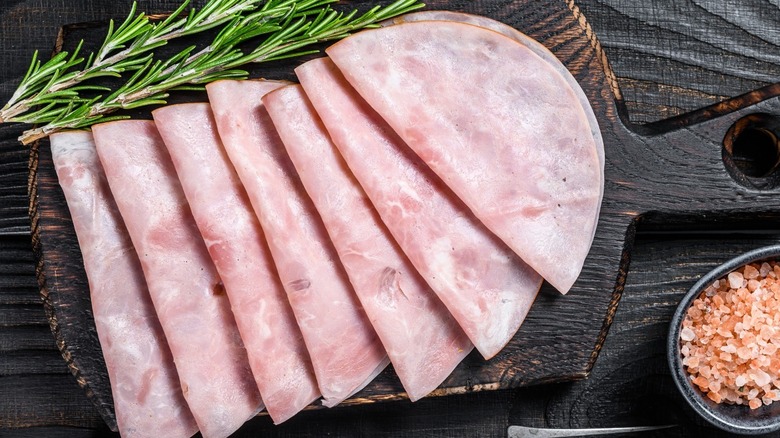 Mironov Vladimir/Shutterstock
Alexander & Hornung, a subsidiary of Perdue Premium Meat Company, Inc., has recalled more than 234,000 pounds of fully cooked ham and pepperoni products in what is known as a "Class 1 Recall." The news was issued by the USDA's Food Safety and Inspection Service (FSIS) on December 5, 2021. Although all recalls should be taken seriously, Class 1 Recalls have been determined by the FSIS to involve a "reasonable probability" that eating the recalled food will, in fact, "cause health problems or death" (via USDA). 
In this case, the recalled products may contain Listeria monocytogenes, a bacteria responsible for causing the potentially life-threatening foodborne infection listeriosis, an affliction similar to food poisoning, but far more serious. The recall was issued after the company reported to FSIS that a product sampling tested positive for the bacteria. 
A total of 17 products that bear the Alexander & Hornung label are subject to this recall, and those products were distributed to retail locations throughout the U.S. So, if you recently bought ham or pepperoni products anywhere in the U.S., please read on to learn which particular products are subject to recall, what is at stake, and what you can do to help ensure your safety. 
What's at stake in this ham and pepperoni recall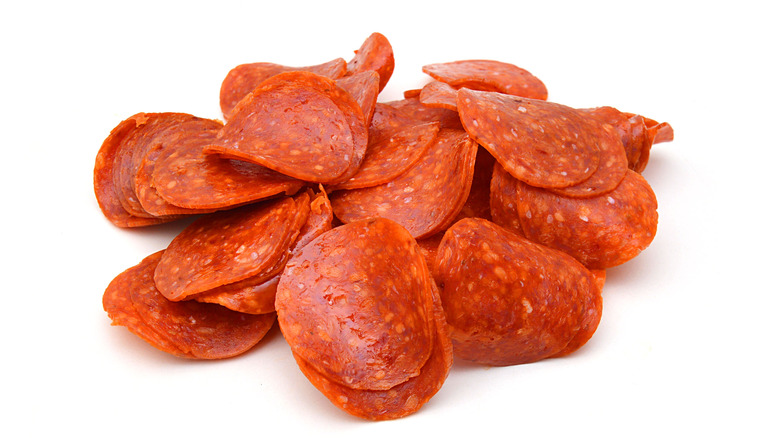 Hong Vo/Shutterstock
The December 5 pork product recall is considered a "Class 1" recall because although listeriosis is a rarer illness that predominantly affects "older adults, pregnant women, and people with compromised immune systems," it can be deadly (via USDA). Furthermore, pregnant people with listeriosis can also experience miscarriage, stillbirth, premature delivery, and/or life-threatening infection in the newborn.
As of this date, the FSIS has not identified anyone who has been sickened by these products. However, listeriosis can present up to 90 days after consuming contaminated food, according to Patient. Accordingly, it is important to not just dispose of these recalled products, but also to seek medical care if you have consumed any of the recalled products AND begin to experience symptoms (which the USDA lists as "fever, muscle aches, headache, stiff neck, confusion, loss of balance, and convulsions sometimes preceded by diarrhea or other gastrointestinal symptoms") at any time within 90 days.
Please check your refrigerator and freezer for any of these recalled items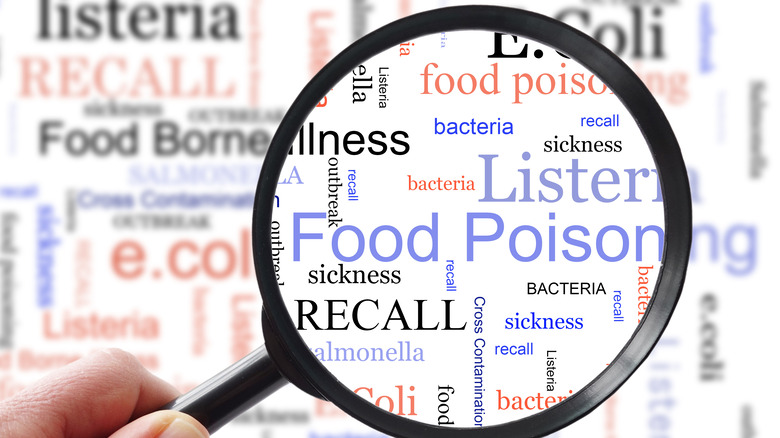 zimmytws/Shutterstock
Seventeen cooked ham and pepperoni products manufactured by Perdue subsidiary Alexander & Hornung have been recalled due to concerns that they can cause the potentially deadly foodborne infection listeriosis (via USDA). The USDA notes that all 17 products, which were shipped to retail stores across the U.S., "bear the establishment number 'EST. M10125' inside the USDA mark of inspection."
Please check your refrigerator and your freezer (the bacteria that causes listeriosis survives in the freezer, according to Live Science), and if you have any of the products identified below, dispose of them immediately or return them to the store where you bought it for a full refund, Kerri McCliman, a spokesperson for Alexander & Hornung, told Consumer Reports.
The recalled products include multiple types of smoked hams from Wellshire, cooked hams and ham steaks from Alexander & Hornung, honey cured spiral sliced ham from Food Club, uncured ham from Garrett Valley Farms and Open Nature, boneless cooked ham from Butcher Boy, Niman Ranch all natural applewood smoked uncured ham, Big Y bone-in hickory smoked ham steak, and Five Star Brand pepperoni. A full list of products can be found on the USDA website. 
People with further questions about this recall can either call the toll-free USDA Meat and Poultry Hotline at 1-888-MPHotline (1-888-674-6854) or reach a representative online through Ask USDA's live chat Monday through Friday, 10 a.m. to 6 p.m. EST, according to the FSIS.